Liverpool debutant Jordan Rossiter scores from 30 yards v Middlesbrough!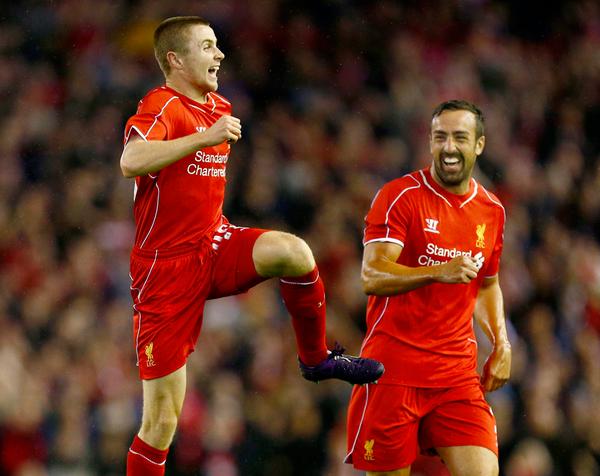 What a way to score on your debut!
Well done Jordan Rossiter who at 17 very nearly became Liverpool's youngest every goal scorer.
Rossiter opened the scoring for Liverpool with a low shot from 30 yards that beat Middlesbrough keeper Jamal Blackman who failed to cover himself in glory.
Jordan Rossiter was 40 days short of becoming Liverpool's youngest ever goal scorer. The holder of that record is Michael Owen!
Great stuff!
Click here for more Premier League betting tips
---