SHOCKING: Did an Atalanta fan throw a knife at AC Milan's Nigel De Jong & Kevin Constant? [Pictures]
The racism storm from Atalanta's match against AC Milan has been stepped p a notch following fresh pictures from the match.
To recap, on Sunday in Serie A, Atalanta's fans threw bananas onto the pitch at AC Milan players Nigel De Jong and Kevin Constant.
After the banana was thrown, De Jong and Phillippe Mexes simply sarcastically clapped in their direction.
Now new pictures have emerged showing just how dangerous the incident actually got.
Pictures have shown that a knife was wedged into the Atalanta pitch near the feet of AC Milan's Kevin Constant and De Jong. So did an Atalanta fan try to kill the Rossoneri player?
See the shocking photos below.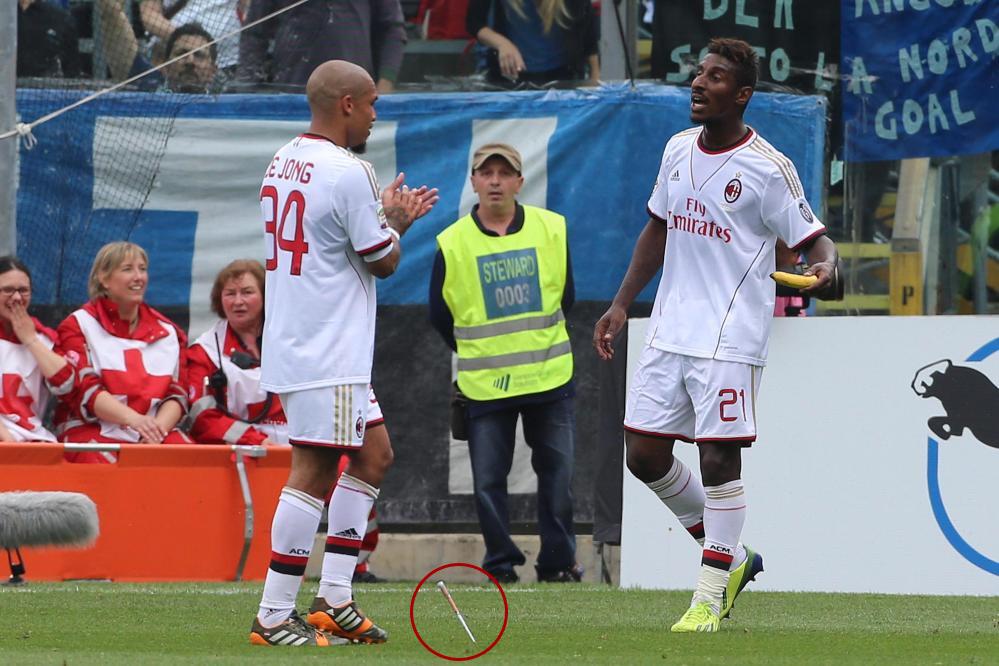 ---
GAMBLING CAN BE ADDICTIVE, PLEASE PLAY RESPONSIBLY