Pics: Fenerbahce, Galatasaray & Besiktas fans unite to protest against the Turkish government
Turkey is currently gripped by violent protests in the streets as anti-government marches spring up throughout the country.
Now in the third day, the public demonstrations are the most sustained anti-government unrest for a number of years in Turkey. State media have reported more than 1,700 arrests across 67 cities, while hundreds of people are reported to have been injured in the clashes.
Football shirts have been widely seen on protestersduring the demonstrations, and amazing pictures of fans uniting from bitter rivals Fenerbahce, Galatasaray, Besiktas and many more clubs have been snapped.
A series of pictures of Turkish football fans coming together in anti-government marches can be seen below.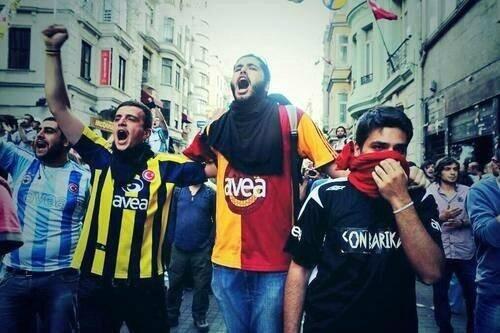 Click here for more Premier League betting tips
---