Picture: McDonalds Germany make the Hot Pep Guardinator schnitzel sandwich
The marketing power of Pep Guardiola has been harnessed by McDonalds.
The global fast food giants have latched upon Bayern Munich's appointment of Pep as their manager from next season to launch a new sandwich in their Munich and Bavarian branches.
Named the 'Hot Pep Guardinator', the sandwich comprises of a chicken schnitzel sat in a brown bread bun with a slice of cheese and basic veggies. The bun also comes with hot sauce and hot mustard.
A picture of McDonalds' Hot Pep Guardinator meal can be seen below, while below is a graphic from Sky Italia illustrating Pep Guardiola's Bayern dream team for next season.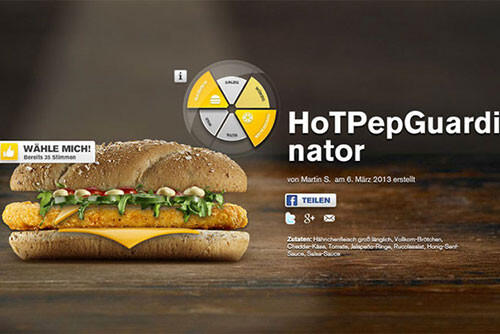 Click here for more Premier League betting tips
---