Mexico boss Miguel Herrera embarks on referee rant after Holland defeat [Marca]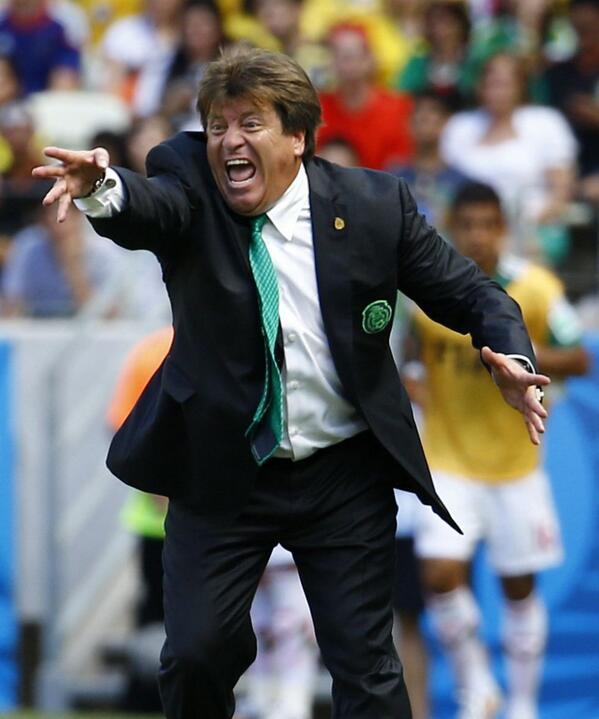 Understandably peeved at the manner in which his side were knocked out, Mexico manager Miguel Herrera went on a post-game rant about the referees in the tournament.
Holland defeated Mexico in controversial circumstances with Arjen Robben winning a last minute penalty which would end up giving his side a last-gasp win.
Hererra was not pleased about that and we can bring you his furious quotes now, courtesy of Spanish news site Marca.
He said: "It has been a World Cup with everything against Mexico from the word go. He (Robben) dived three times and was not admonished even once. The most decisive factor has been the gentleman with the whistle, who has kicked us out of the World Cup.
The referee has invented things and in the end has invented a penalty that has thrown us out of the competition. Two goals against Cameroon, two penalties that weren't given against Croatia. And now this. I hope that FIFA looks into this and sends this gentleman home in the same way he has sent us."
Herrera added: "After scoring 1-0, the team fell back and that went against us. In their first goal, we made a mistake because we left a man unmarked in the rebound. We had done a good job. We made some mistakes, but I'm happy with the work that the lads have done. Holland kept on fighting, was out-played by Mexico but in the end they are through to the next stage."
---