John Carew gives up football, gets an acting job in Canada where he holds a decapitated head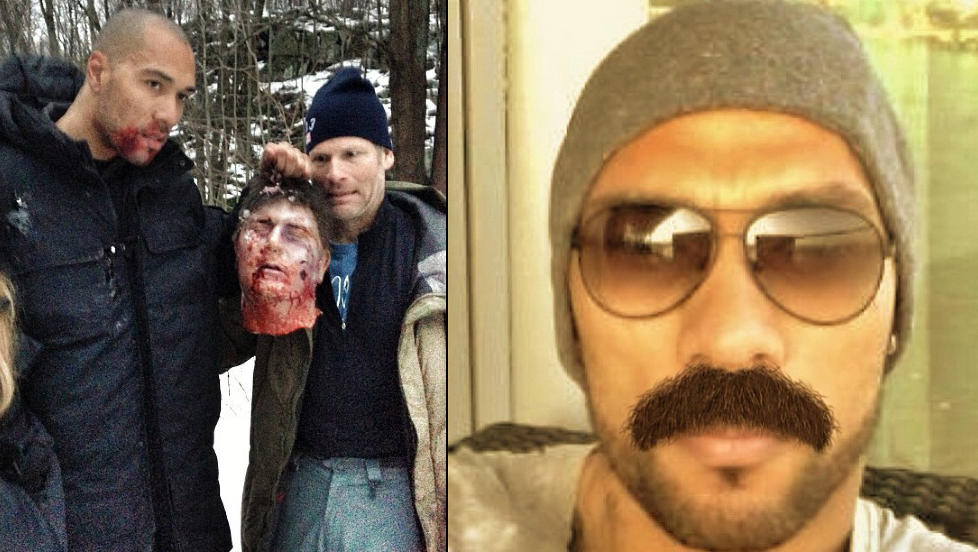 John Carew is the latest footballer to try his luck at acting.
Carew, 33, has been without a club since he was released by West Ham last summer, and the Norwegian hitman now appears to have hung up his football boots in order to start an acting career.
Speaking to Dagbladet on Wednesday, Carew told reporters:
I will be here [in Canada] filming for a month. I can's say much about the film until the project gets more developed, but it's an action-thriller movie… I think I have 'it', and 'it' is what you need to be successful in the film industry.
Carew then commented on rumours that the striker could be in line for a return to Aston Villa.
If I had time I would love to play for free for Villa. Aston Villa is my club, and I still have a very good relationship with the club and the fans. I try to communicate with them and keep in touch, but there's probably a number of practical obstacles in the way of a free transfer back to Villa.
Carew has posted a couple of pictures on his Instagram account from the set of his new movie (see above), whilst the former Norway striker has also recently appeared in a steamy ad for Fashion TV alongside 22-year-old Russian model Tatiana Shamratova.
Watch John Carew's Fashion TV ad below.
Why you need a VPN?
Cut chords:
Watch everything (Netflix, BBC iPlayer, Hulu) online using a VPN.
Unlock geoblocking:
A VPN gives you access to the best content from anywhere in the world.
Privacy & security:
A VPN keeps your information private, activity encrypted & data anonymous.
Just $6.67 a month + 3 months free!
Click here for more Premier League betting tips
---