Ex-Arsenal man Sebastien Squillaci tells Zlatan Ibrahimovic 'he's not a good player'
Former Arsenal defender Sebastien Squillaci was a brave man last night, as the Bastia centre-half told Zlatan Ibrahimovic he's "not a great player".
Squillaci's comments came after the full time whistle blew in their Ligue 1 match, and after Zlatan had scored a second half double to lift PSG to victory.
Despite his brace-winning performance, Squillaci showed the Swede no honour after the game, but he instead decided to tell Ibra some home truths.
Squillaci was quoted by Canal+ as telling the 33-year-old:
You're not a great player! You need to learn some respect!
Screengrabs of the subtitled evidence from Canal+ is below.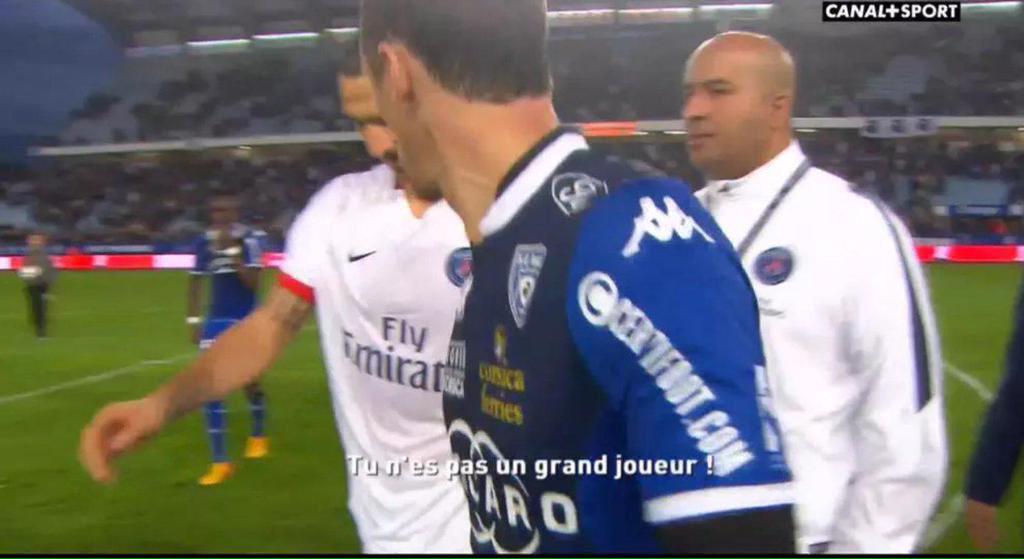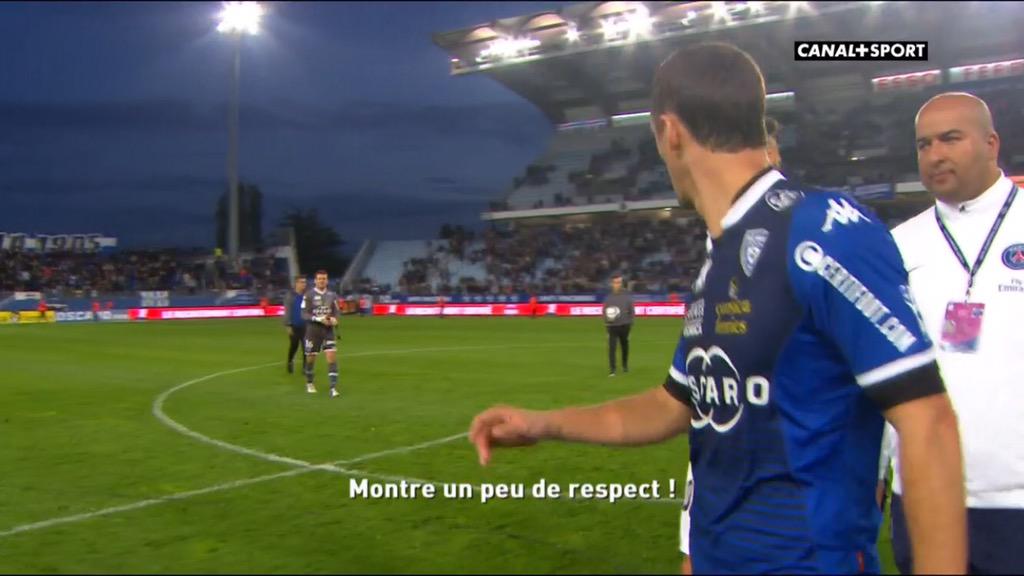 This isn't the first time Sebastien Squillaci has got into a squabble with PSG in recent times.
Last season, in the French League Cup final between Bastia and PSG, Sebastien Squillaci was sent off after just 20 minutes after he first stomped on Thiago Silva's head (see below), before he gave away a penalty which Zlatan duly converted.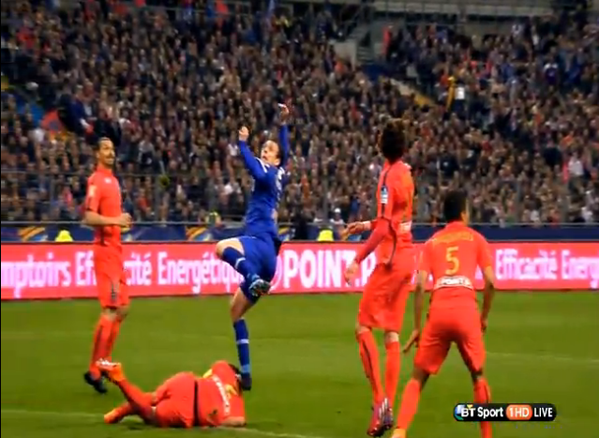 ---