Epic Headline: Panama paper Crítica react to late Mexico defeat with 'F***ing Chilena' front page banner
[gthumb id="364034″ size="large" autoplay="1″]
Panama were left feeling a bit sore after losing in the final minutes to Mexico on Friday in theie CONCACAF World Cup qualifier.
The journos at newspaper Critica took it really bad as a matter of fact, and went with this epically deadpan and bitter headline:
'FUCKING CHILENA'!
The golazo chilena in question, in case you've been living under a rock and have yet to see it, can be seen above the fold.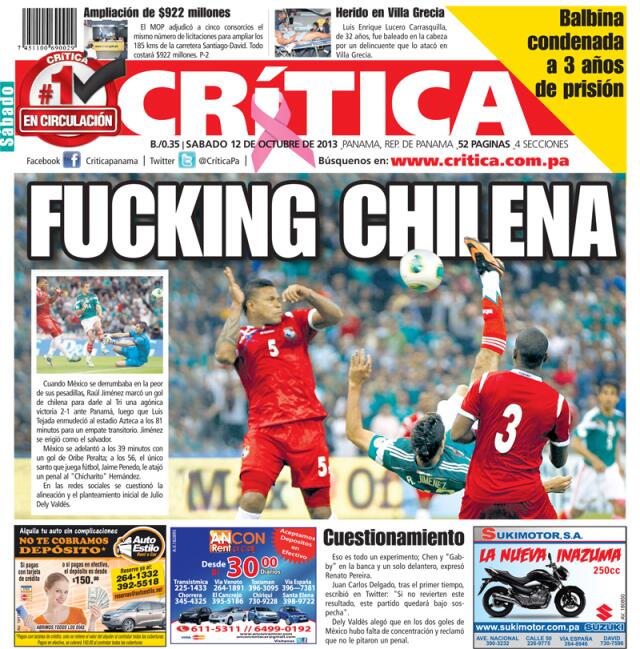 ---
GAMBLING CAN BE ADDICTIVE, PLEASE PLAY RESPONSIBLY