Angel Di Maria was NOT having a dig at Spurs, but complaining about media speculation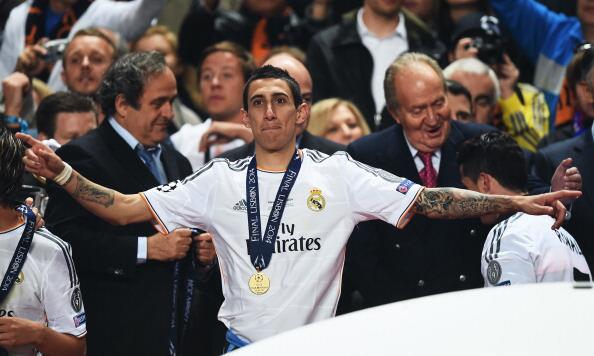 An interview by Angel Di Maria with Marca has gone viral in England due to one specific quote.
This is the quote doing the rounds in England today, which paints Tottenham in a pretty poor light:
"It hurts when you're doing your best and then you hear that you might be going to Tottenham."
With Di Maria having played superbly for Real Madrid this season and voted man of the match in the Champions League final, you can understand why many Arsenal fans and others are having a good laugh at Spurs today.
But, Spanish speakers have suggested that the nuance of the quote has been lost in translation with Di Maria instead complaining about the constant media speculation.
After all, when Gareth Bale joined Real Madrid, there were many reports that Di Maria would move to Spurs in part exchange.
A more accurate translation of the interview, via @spurspanyol is below:
Marca: Did you see yourself leaving Madrid at any moment?"
Angel Di Maria: "They (the media) say a lot of things and sometimes you think too much about them and it hurts when you are giving your all for the club. Things come out like 'he's going to Tottenham,' or 'he's staying.' These are difficult times for a player. It's difficult to detach yourself (from the speculation). I was calm as I knew I wanted to continue with Madrid."
It wasn't a dig at Spurs. If anything, it was 'a dig' about the media speculation as he never entertained the idea of leaving Real Madrid.

— Spurspanyol (@spurspanyol) May 30, 2014
---
GAMBLING CAN BE ADDICTIVE, PLEASE PLAY RESPONSIBLY