Ander Herrera to Barcelona? Man United fans react angrily to the Mirror's transfer rumour [Tweets]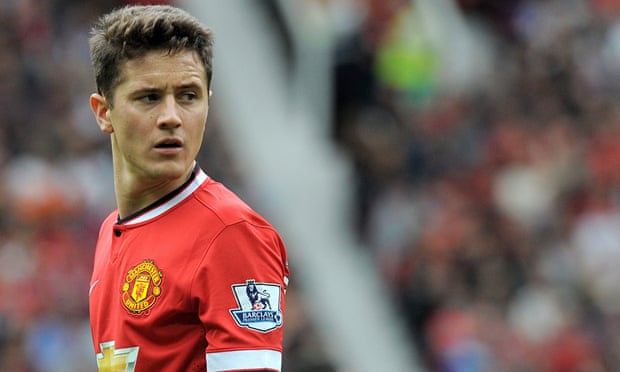 As the international break continues to stop the flow of domestic football, transfer rumours are back in vogue in the British press this weekend.
In that respect, the Mirror have garnered plenty of attention, after the red-top have claimed that Ander Herrera, who is struggling to get into the Manchester United team this season, could move to FC Barcelona to restart his career.
The 26-year-old Spanish midfielder has only made four league appearances for Man United this season, totalling just 219 minutes of Premier League football.
With Euro 2016 just around the corner, Herrera is supposedly fearing his chances of making the cut for the Spanish national team.
The Mirror suggest that Herrera could move to the Camp Nou this January, with the Calatans considering whether to target a loan deal or a permanent transfer.
But would the midfielder even get into Barca's team? And should Man United be playing Herrera more often?
Read tweet from Man United fans on the Herrera to Barcelona rumour below.
The fact that Herrera doesn't even get near the team week in week out is criminal, by far one of our most talented players!

— Terry Young (@Tenbob17) October 11, 2015
Herrera ain't goin anywhere chill why would he want to join a team of tax frauds ! #mufc

— Aditya Tewari (@AdityaTewari) October 11, 2015
To be honest I think Van Gaal will leave before Herrera does. He's a fan favourite and a talented midfielder, too much to lose. #mufc

— Fußball-Meister™ (@Schweinmaster) October 11, 2015
If we sell Herrera it will be one of the saddest days of my life 😢

— The United Girl (@TheMUnitedGirl) October 11, 2015
As much as I respect LVG he can go before Herrera does. Criminal waste of his talents.

— Charlie says.. (@jonmikesav8) October 11, 2015
Wow people really believing Herrera nonsense. It's made up trouble causing story. The lad will be good if he's patient & does right things

— M U F C (@IBmeIB) October 11, 2015
Herrera to Barca rumours and the fans have already turned on LvG hahahahah pathetic

— L (@Darmianology) October 11, 2015
If Ander Herrera leaves United in January, I'll get a tattoo of a dick on my arm. Not happening.. M

— Memphis⚽️ (@Karan_Singh_97) October 11, 2015
---