In Pictures: Mario Balotelli gets into a ruck with Roberto Mancini at City's training ground
Credit to the Daily Mail for getting these pictures out.
Below the fold, Manchester Evening News' @mikekeeganmen provides a series of top Tweets explain how the Balotelli-Mancini fight came about.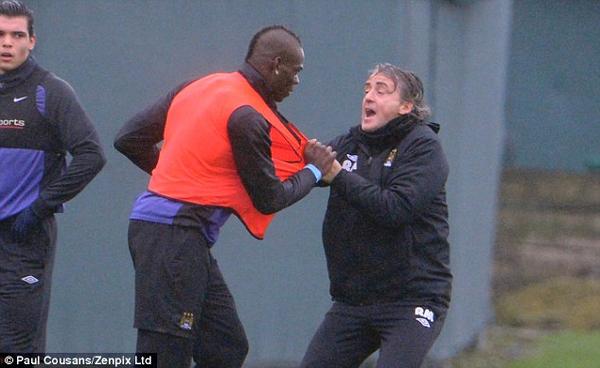 Back Liverpool to beat Hull at 4/1!!!
Jose Mourinho TROLLS Arsenal