Two awful decisions! Free kick incorrectly given; Barcelona's Alexis clearly offside for equaliser v Sevilla
Updated: February 9, 2014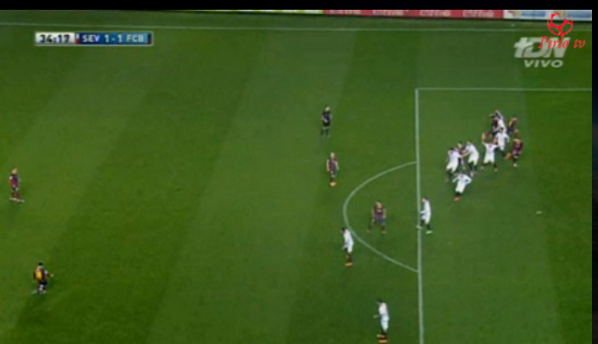 If you want to get a result against Barcelona, you do need the decisions to go your way.
Sevilla went 1-0 up through Alberto Moreno but Barcelona equalised around the 30 minute mark.
However, Lionel Messi was awarded a free kick incorrectly and from the resulting free kick Barcelona scored with Alexis Sanchez at least a yard offside.
It's remarkable that the linesman didn't see it. Check out how the free kick was given first.