Neymar hangs out with UFC ring girl Jhenny Andrade [Instagram]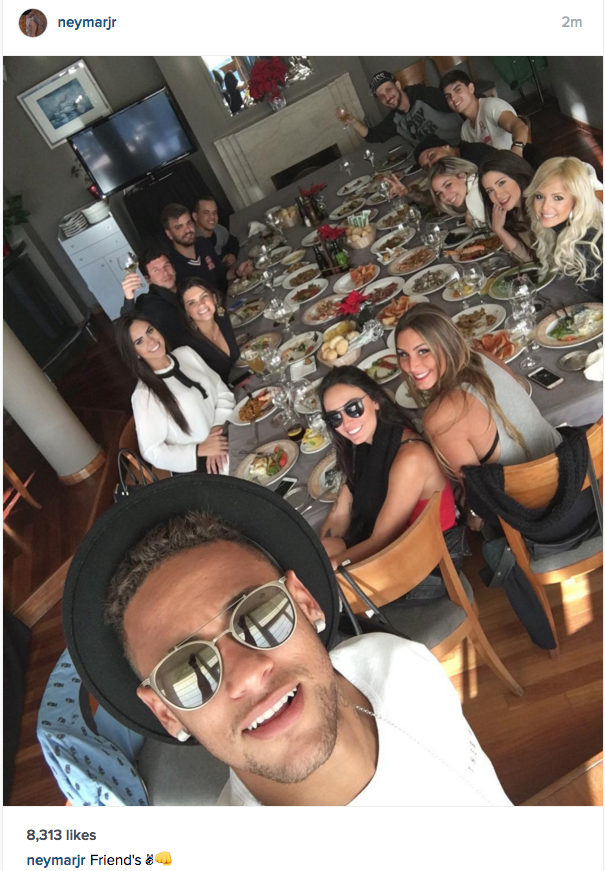 Neymar posted a picture on Instagram on Sunday which attracted plenty of attention.
The Barcelona forward took a selfie of his Sunday lunch at his house, which included 13 guests.
Not only was his table packed with with friends, but you could hardly see any of the tablecloth due to the large amounts of food at the spread.
Brazilian news outlets have tried working out who was at the lunch, and UFC ring girl Jhenny Andrade was spotted. She is the blonde woman on the right hand side of the picture.
Jhenny Andrade is also Brazilian.
When Neymar launched at El Prat airport in Barcelona on Sunday, his was greeted by reporters asking him about his future at the club.
Neymar revealed he's in discussion about renewing his contract, while he flatly ruled out joining Pep Guardiola at Man City next season.
Barca are top of La liga, and the return to action on Wednesday night against Real Betis.
---