Gullible Arsenal fans mocked for spreading a fake Mesut Ozil all-time assist record stat [Tweets]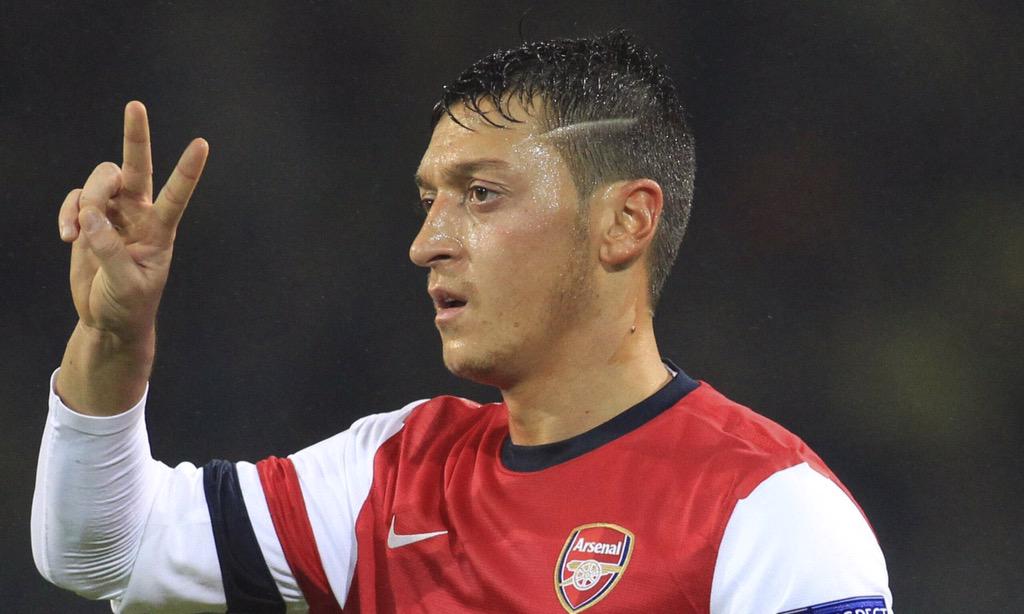 Following Arsenal's 3-0 win over Watford, a stat started spreading like wildfire on social media.
According to the claims of many, many Arsenal fans, Mesut Ozil became the all-time assist record holder after setting up two goals against the Hornets.
The origins of the Ozil assist record began a while ago on social media, and it appears to have gained momentum without anyone checking the facts.
Moreover, the fake stat has often given the faint hint of credibility by referencing Argentine playmaker Juan Roman Riquelme.
Mesut Ozil has got 181 assists in his career. just one more assist to break Riquelme's all time assist record of 182 pic.twitter.com/rTsYaxDbJE

— kiyaawe flava (@Kiyaawe) October 17, 2015
Mesut Ozil has got 180 assists in his career. The second most in football history and he's only 27.

— Arsenal News (@__arsenalnews_) October 17, 2015
Ozil has equalled Riquelme's record of 181 assists in European football. Don't believe us? Google it. pic.twitter.com/0RgteLDGDd

— TheFootballRepublic (@TheFootballRep) October 17, 2015
When you realise Mesut Özil is just 1 assists away from the all time record! Riquelme: 181 @MesutOzil1088 : 180 pic.twitter.com/X2xJyYyG8X

— ozil_facts (@ozil_facts) October 17, 2015
With the Ozil stat appearing all over Twitter, the fightback against the stupidity has begun.
Many fans are now poking fun at the gullible Arsenal fans who believe that Ozil has now achieved a new record.
The whole saga is undoubtedly to the detriment of the German World Cup winner, who is playing at the top of his game for the Gunners this season.
Read tweets on the Mesut Ozil fake assist record stat below.
the fake Ozil assists stat makers have been trying to get them stats out for 3 weeks now, seem's they've finally been successful.

— GoonAFC (@GunnerAB10) October 17, 2015
Twitter's great. Arsenal fans celebrating Ozil closing in on an 'all-time assists' record that doesn't even exist.

— Doron Salomon (@DoronSalomon) October 17, 2015
@Matt_Furniss @MiguelDelaney Stanley Matthews wants a word

— Barney Ronay (@barneyronay) October 17, 2015
@barneyronay @MiguelDelaney my money is on some guy in the Nigerian third division in the 90's

— Matt Furniss (@Matt_Furniss) October 17, 2015
@Matt_Furniss @UberAFC it's great isn't it? Giggs got 190+ in PL/CL alone.

— Doron Salomon (@DoronSalomon) October 17, 2015
@Matt_Furniss @Orbinho For a start Messi has 187. It's impossible to track an all time record of assists.

— Chef (@champ_ian) October 17, 2015
@Matt_Furniss @MiguelDelaney this made up stat has been tried for 2 weeks now, not one link produced, there idiots lol

— GoonAFC (@GunnerAB10) October 17, 2015
---