Clickbait: Star report Jose Mourinho has agreed a 5-year Man United deal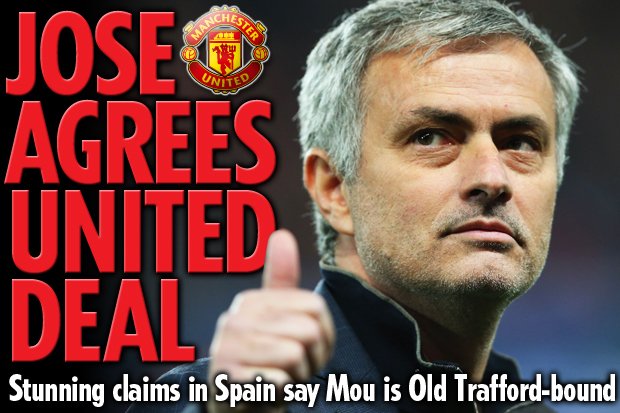 The Daily Star are claiming that Jose Mourinho has signed a five year deal with Manchester United.
Well, they are kind of reporting it. It's basically a total sham.
For anyone who has the displeasure of reading the tabloid on a daily basis, they'll know that the Daily Star get many of their 'exclusives' by translating the nonsense produced by Spanish gossip website Fichajes.
Fichajes are accused of making up complete and utter tripe and then vomiting it onto their website.
They never have any substantial evidence backing up their claims, and they certainly have no credibility. They are the home of online football clickbait.
A link to the original article on Fichajes is here, while they cite "several media and journalists close to Jose Mourinho" as their source.
Obviously its worth remembering at the time of writing that Louis van Gaal is still the boss at Old Trafford.
Today's most updated news reports on Van Gaal's status including claims that if United lose to Stoke or Chelsea the Dutchman is getting the sack, while Ryan Giggs has been tipped to take over the manager's job.
---