Chelsea boss Jose Mourinho says he will allow Petr Cech move to Arsenal & hints at swap deal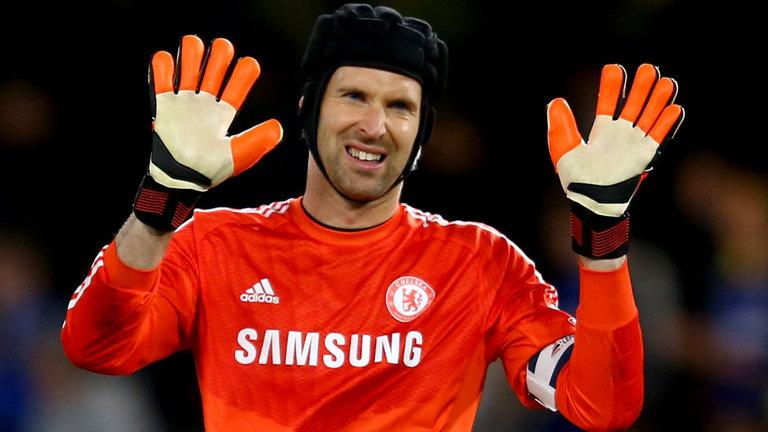 Chelsea manager Jose Mourinho admits he would block Petr Cech from joining Arsenal if he had the final say on the potential transfer, but he claims he will reluctantly allow the the 33 year old goalkeeper to choose his fate.
Reports have suggested that the Czech Republic goalkeeper is keen to stay in London amid continued links with Manchester United and Paris Saint-Germain, and for the first time the Chelsea boss has admitted that his stopper could seal a switch to the Emirates.
"You have to accept any decision that the owner will have in relation to Petr, but I am different," Jose Mourinho said, speaking at the launch of a new BT Sports' channel.
"I have the same respect for Petr that everyone at the club has, but my answer [if he can join Arsenal] would be no-way, but if he answer is different, then I will accept.
"My answer is not important to this question because the owner is a person with the perspective that I admire a lot. He respects people who do important things for him and since 2004 to 2014-15, he has given great service to the club, unbelievable behaviour."
The Portuguese coach hinted that the Blues may demand a swap deal for any club looking to sign Petr Cech.
"For every club that is interested in Petr, I can find players in that team that I like too," he said with a smile.
Several media outlets have reported that Petr Cech will meet with Chelsea officials next week as he looks to resolve his future. If indeed the long serving goalkeeper does leave Stamford Bridge then it is understood that Chelsea will look to strengthen in that position during the summer transfer window.
---