All the probabilities for the last 16 draw of the Champions League [Table]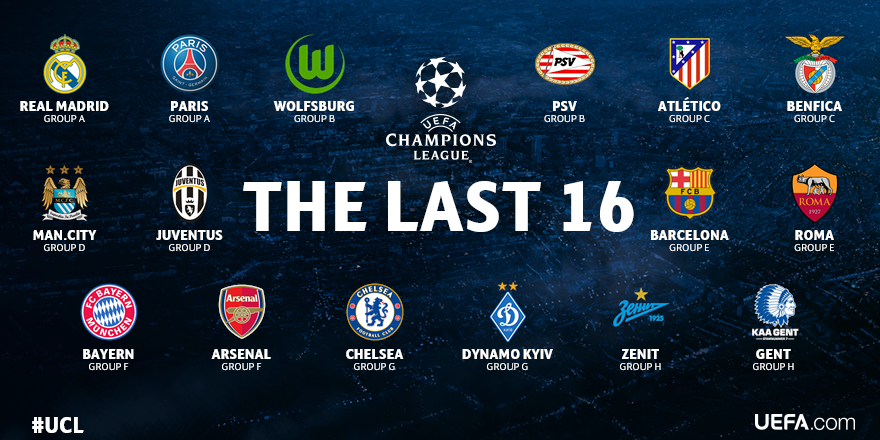 We now have the final sixteen teams in this season's Champions League.
Spain has three teams: Barcelona, Real Madrid and Atletico Madrid.
England also have three clubs: Arsenal, Chelsea and Man City.
Bayern Munich and Wolfsburg pulled through for the Bundesliga, Juventus and Roma qualified from Serie A.
PSG, Benfica, PSV, Dynamo Kiev, Zenit St Petersburg and Gent complete the line up.
Going into the last 16, teams who finished first place will be drawn against teams who finished second place, while you can't face a team from the group phase. Teams from the same country also can't be drawn against each other.
Arsenal, having come runners up, can draw either Real Madrid, Barcelona, Atleti, Zenit or Wolfsburg.
Chelsea and Man City, both winners in their group, can be drawn against Benfica, PSG, Juve, Kiev, PSV, Roma or Gent.
See the full breakdown of probabilities for the last 16 of the Champions League below.

---