Poll Results: Artjoms Rudnevs wins the Goal of the Week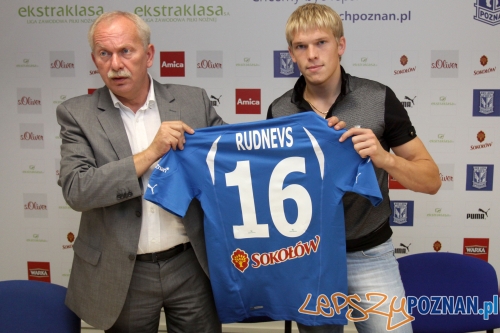 Five hundred and eighty four of you voted in last week's top goals of the week poll, and this is how the vote broke down.
In third place, scooping 14% of the vote, was Juventus' red-hot midfielder Claudio Marchisio for his sublime outstanding scissors-kick last weekend in Serie A.
Rolling up in second spot is a player we expect to here plenty of in the next few years. At just 19-years-old Venezuelan midfielder Yoahandry Orozco (with 21% of the votes) has already been snapped up by Bundesliga big boys Wolfsburg in the winter transfer window, and the starlet showed why he is so in demand last week at the Sul-Americano with one of those dream slalom/solo goals that are such a pleasure on the eye.
Top of the lot though was taken by Latvian forward Artjoms Rudnevs. Playing for Polish outfit Lech Poznan against Lokomotiw Plowdiw in a pre-season friendly, the striker scored one of the most ridiculously amazing goals of the season. Managing to steer the ball in the net with a behind-the-back backheel-volley move, Rudnevs stole top honours last week with a sizable 32% of the vote.
So who'll be comprising next week's list?
AEK fans will hope to see Michel Madera's name in Monday's top ten after the midfielder scored an incredible 50-yard free-kick against Pananthiniakos in the Greek Cup that dramatically advanced the Athens club in the 98th minute of the cup tie.
Fans of calcio will also hope that a couple of Italian strikes make the cut. In particular, Wednesday night saw Chievo's Davide Moscardelli bend in a delicious opener in the Flying Donkey's win over Napoli, and Cagliari's Radja Nainggolan scored the winner at Sampdoria with a cracking long-range effort that pierced the net.
Click here for more Premier League betting tips
---