Belgium World Cup fan Axelle Despiegelaere treated like A-lister by Club Brugge [Pictures]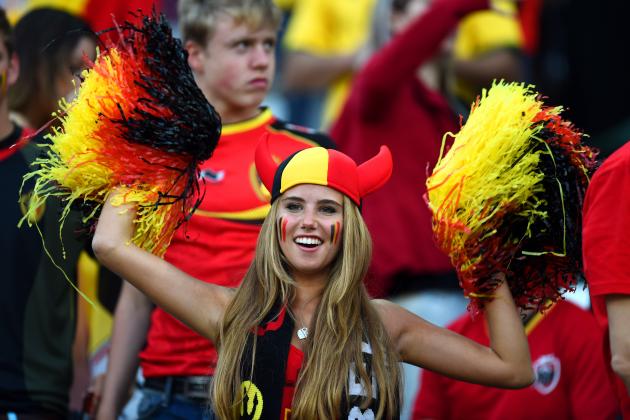 Axelle Despiegelaere's association with the Beautiful Game continued last weekend in Belgium in the second round of the Jupiler League.
To recap, the World Cup was particularly good for one Belgium fan.
Axelle Despiegelaere, a 17-year-old Belgian student, became one of the go-to fans TV cameras went to during the Belgium matches in Brazil.
After her face was beamed around the world and picked up on social media sites, Axelle was approached by L'Oréal to become one of their models, however the beauty was quickly dumped by the cosmetic company once an unsavoury photo of the teenager sitting next to a dead animal quickly began circulating around social media.
Several weeks on, the kerfuffle around L'Oréal has since died down, and Axelle is again asserting herself as one of football's most well-recognised female fans, as her team Club Brugge paraded their star supporter around the pitch before their match on Sunday versus Lierse.
For the record, Club Brugge won the match 1-0.
See pictures of Belgium World Cup fan Axelle Despiegelaere being treated like A-lister by Club Brugge below.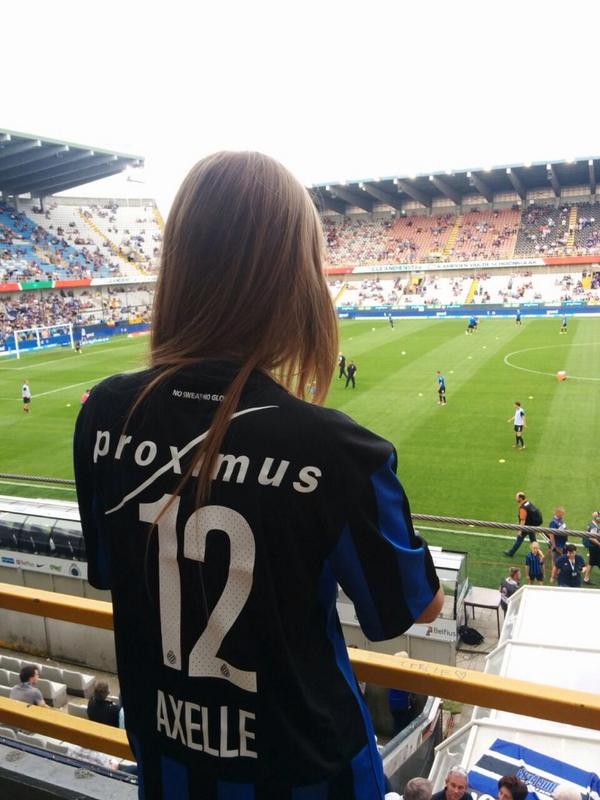 ---
GAMBLING CAN BE ADDICTIVE, PLEASE PLAY RESPONSIBLY