Real Madrid close in on €15m Cruzeiro midfielder Lucas Silva, Sami Khedira is off [Marca]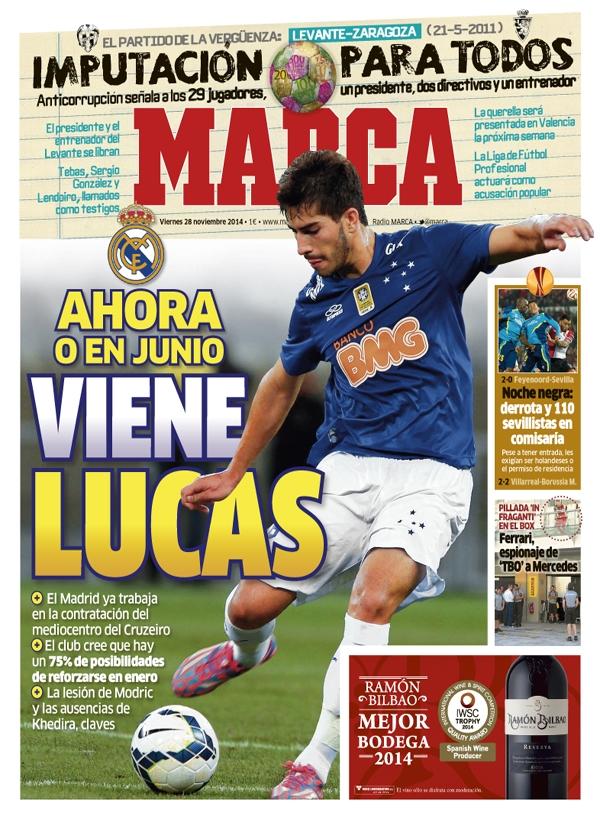 The front page of Spanish daily Marca on Friday is dedicated to a Real Madrid transfer story.
Having been talked up in the press over the past few weeks, Carl Ancelotti is trying to sign 21-year-old Cruzeiro defensive midfielder Lucas Silva for Los Blancos.
According to Marca, Cruzeiro are calling for Real to stump up €15m for Lucas Silva, however the reigning Champions League holders only want to pay €12m.
Real see Lucas Silva as a replacement for German World Cup winner Sami Khedira, who seems certain to leave the club sooner rather than later. Most expect Khedira to join Bayern Munich.
Lucas Silva is also being painted as a long term successor for Luka Modric at the Santiago Bernabeu.
See the front page of Marca above.
---