Raheem Sterling to reject £180k a week Liverpool deal, as Arsenal plan a shock swoop [Mail & Mirror]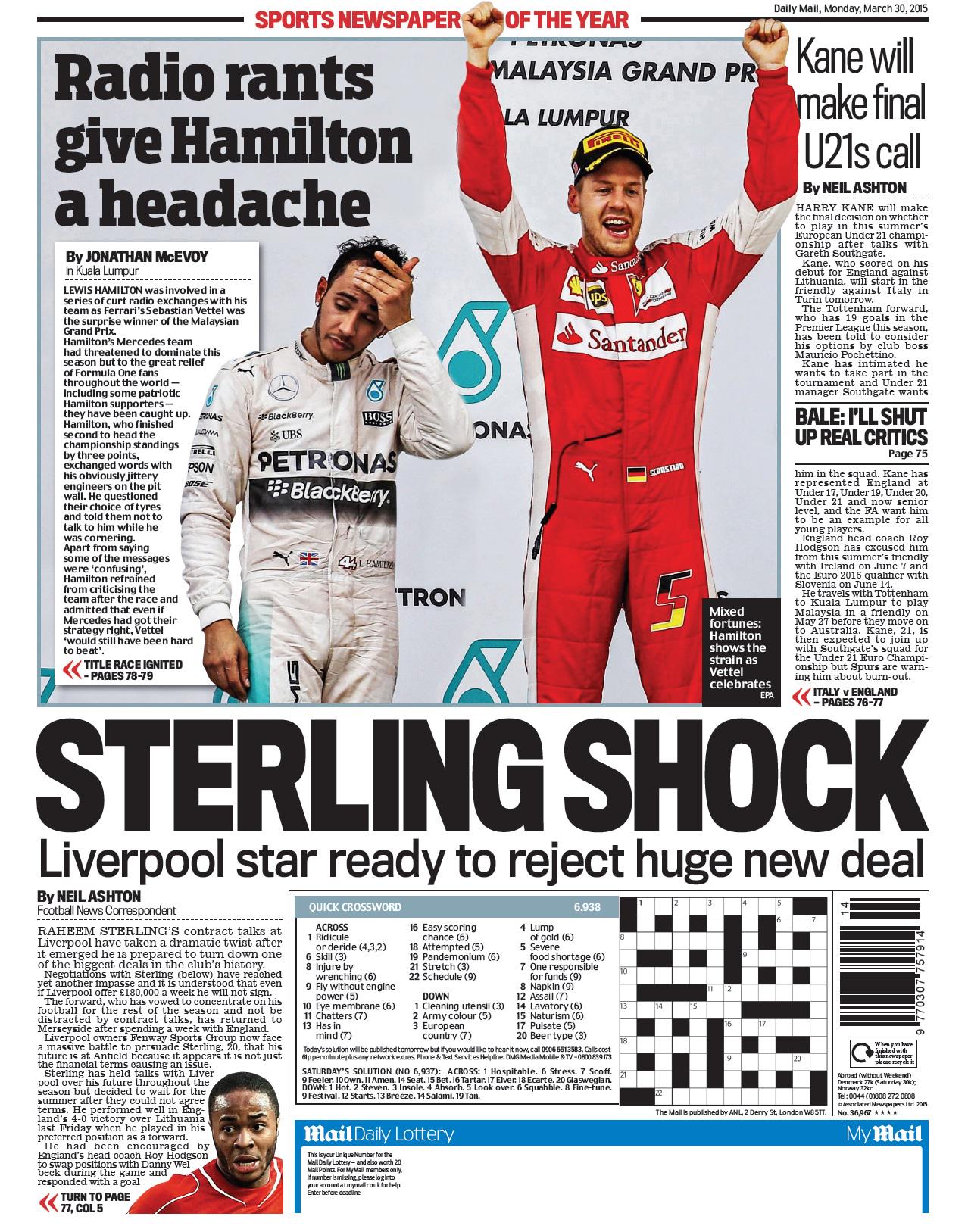 The day after the Liverpool All Star game at Anfield, Reds fans will be waking up to the prospect of one of the brightest stars of their next generation leaving Merseyside in the near future.
20-year-old Raheem Sterling, who is out of contract at Liverpool in June 2017, is set to reject a new £180,000 a week deal, according to the Daily Mail on Monday.
In a worrying conclusion drawn by the Mail, Liverpool fans are told:
Liverpool owners Fenway Sports Group now face a massive battle to persuade Sterling, 20, that his future is at Anfield because it appears it is not just the financial terms causing an issue.
Sterling, who has turned down a number of offers from Liverpool, believes his best position is in the three forward positions and is becoming increasingly concerned about his position at wing-back.
The feeling fans get after reading the Mail's report is that (a) Sterling has demands on what position he wants to play (where is his team spirit?) and (b) the young England international is desperate to challenge for top honours like the Premier League and Champions League now.
So could Arsenal be a better fit for Raheem?
That's the message being espoused by the Mirror on Monday, as John Cross, who knows his stuff when it comes to Arsenal, claims that Arsene Wenger is ready to swoop for the unsettled Sterling.
In a bold prediction, the red-top reports:
Arsene Wenger is plotting a sensational summer move for Raheem Sterling.
Winger Sterling, 20, has shelved talks about his future until the summer to concentrate on his football, but Liverpool fear he will not re-sign.
That delay has alerted a host of big clubs, also including Real Madrid, Bayern Munich and Manchester City.
And if that wasn't enough transfer speculation, the Mirror add that Arsenal would be willing to sell Theo Walcott to recruit Raheem Sterling.
See the back pages of the Daily Mail and the Mirror on Monday above and below.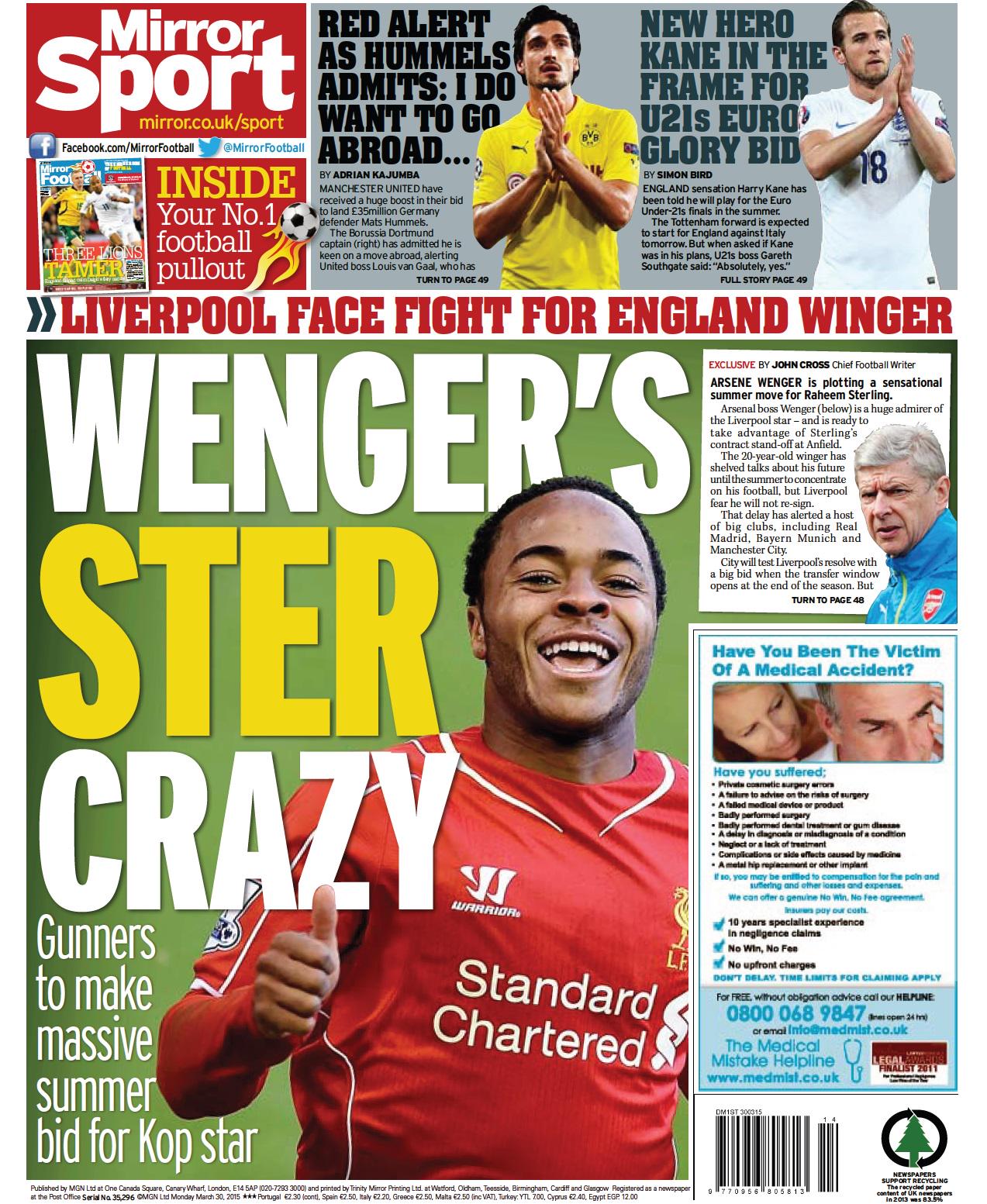 ---