Mike Ashley leaves Newcastle's board of directors, new manager Steve McClaren joins it [Tweets]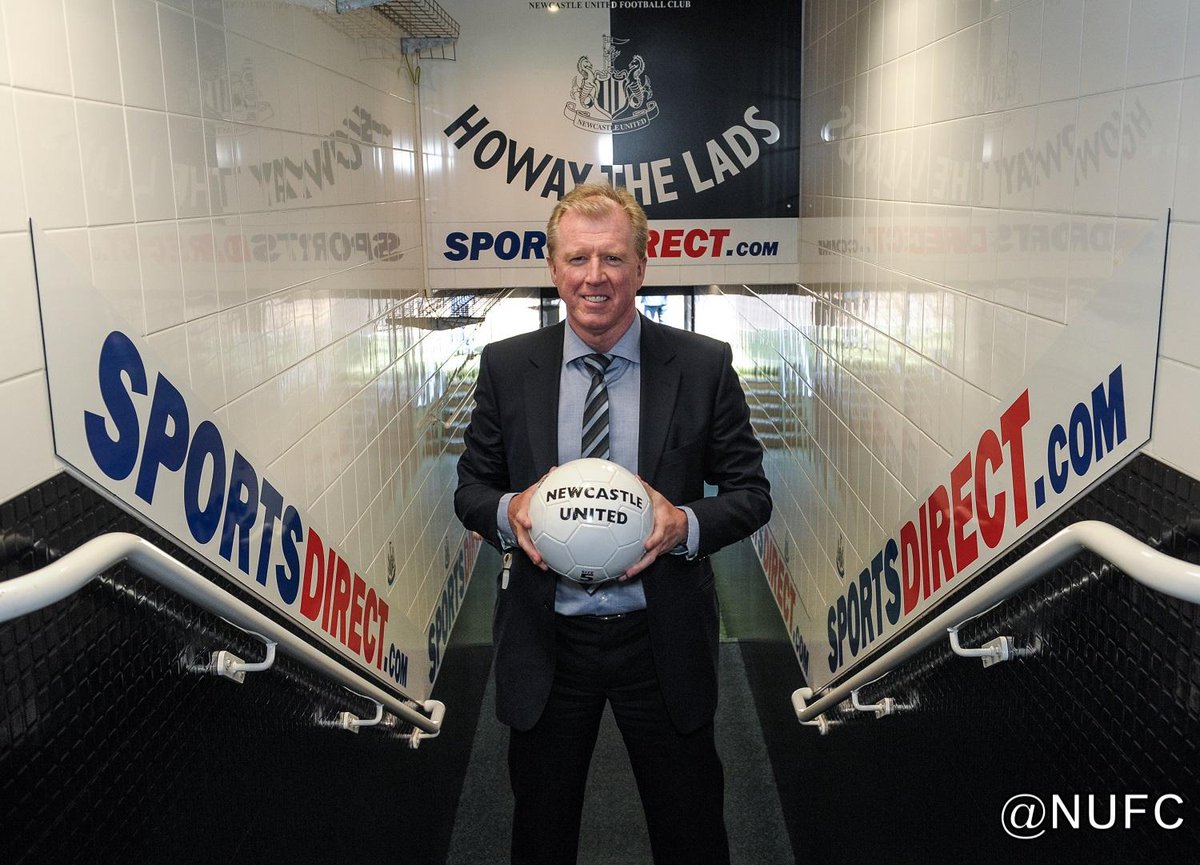 Things like this only happen at Newcastle United.
One of the worst secrets in football was ended on Wednesday afternoon, as a day after John Carver got the chop from St James' Park, Steve McClaren was appointed the new Magpies boss.
Not only was Steve McClaren installed in the dugout, but the former England manager was also placed on the Newcastle United board of directors.
McClaren's board membership came part of a larger reshuffle, with the big news being that Mike Ashley had stepped down from the board.
Mike Ashley remains Newcastle's owner.
As for McClaren, he signed a three-year contract with the Toon, which can eventually be extended to eight years.
The data dump of seat changes at Newcastle left many on the outside feeling that the Toon had just pulled some sort of fast one, while other people where left wondering is McClaren will eventually have to sack himself in his new dual role at Newcastle.
Read the best tweets on the Newcastle appointments below.
— NUFCVine (@NUFC_Vine) June 10, 2015
What the hell are NUFC on? McClaren cocked up at Derby massively, now he has a potential 8 year contract and board position!

— Alex Shaw (@AlexShawESPN) June 10, 2015
Feel sorry for Steve McClaren. Good guy forced to live with nonsense behaviour from his bosses on first day of new job at Newcastle..

— Mark Ogden (@MOgdenTelegraph) June 10, 2015
Not really sure how you can be manager and on the board. Do you sack yourself?

— Ed Malyon (@eaamalyon) June 10, 2015
At some point this season, Steve McClaren is going to give himself the dreaded vote of confidence. https://t.co/RGAsOF7gUL

— Andrew Thomas (@andi_thomas) June 10, 2015
Everyone wondering how it'll work with McClaren on the board at #NUFC. It's effectively been the case at #AFC for years.

— gunnerblog (@gunnerblog) June 10, 2015
---