Mats Hummels discusses Man United move in new Kicker interview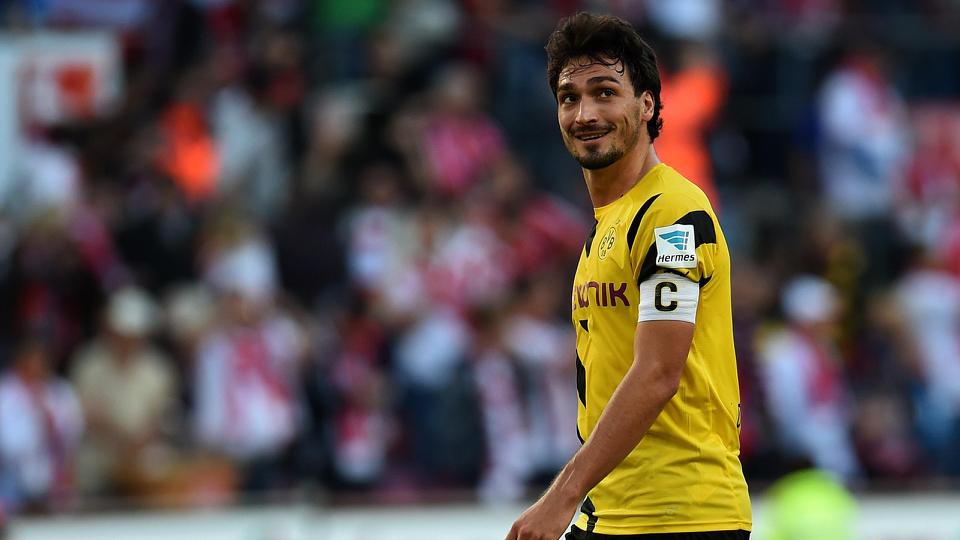 Mats Hummels, arguably the best defender at last summer's World Cup, started for Germany in their Euro 2016 qualification match against Georgia on Sunday evening.
Its been a difficult season for Mats Hummels and his club side Borussia Dortmund with Jurgen Klopp's side team for the Europa League next season.
On Sunday, respected German magazine Kicker published an interview with Mats Hummels, who has been heavily linked with Manchester United.
Kicker specifically ask Hummels about the "foreign clubs that have wooed him, like Manchester United".
Hummels gave a rather vague answer: "I sometimes think that I definitely want to move abroad. Then there are also days when I say that I do not need to. Basically I think that a foreign move will be good for both my football as well as personal development."
The German defender tells Kicker that there have been discussions about his future with Borussia Dortmund in recent weeks.
Hummels confirms that he is part of the "big picture" at Dortmund, "but I have not made a decision." He adds: "I have not made a decision for me because I am not a fan of those who say they want to stay and have secretly decided on the topic."
He also tells Kicker: "Everyone knows how much I like it in Dortmund, but I also want that we have a strong team and a powerful approach."
Borussia Dortmund are currently 10th, 12 points off fourth in the Bundesliga with eight matches of the season remaining.
Hummels tells Kicker that "Whether its the Europa League or not, it won't influence my thinking."
Plenty here to excite Manchester United fans – and Louis van Gaal, if he is interested in signing Mats Hummels.
---