Juventus' secret plan to get Man United target Arturo Vidal fit for the season [Tuttosport]
The front page of Tuttosport on Tuesday gives off the impression that Manchester United fans hopes of signing Arturo Vidal this summer are likely to fall by the wayside.
After weeks of chitter-chatter in the British, Italian and Chilean press suggesting that Vidal may be on his way to Old Trafford, the Chilean midfielder travelled with his Juventus teammates to Indonesia this week.
With pre-season now in full swing, Vidal's health is once again a topic of conversation, with the midfielder's knee known to be a problem.
Tuttosport now report that Juventus have a "secret plan" for Vidal. Moreover, the headline on the paper claims that Juventus aim to get their Chilean back in top form, and Massimo "Allegri is ready to hand over the keys to the team" to Vidal.
Taking a step back at the broader picture, the understanding from Tuttosport is that not only is Arturo Vidal not moving to Man United, but the midfielder is now set to be the man whom Juventus build their team around next season.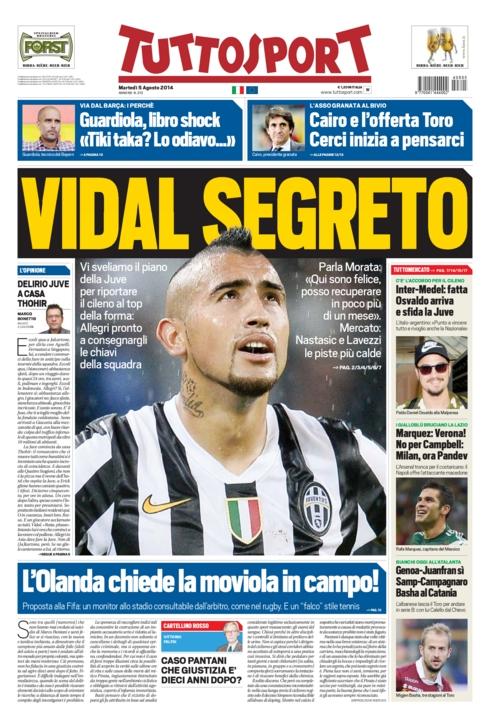 ---