Barcelona legend Hristo Stoichkov tells Pedro that LVG will ruin him if he signs for Man United (Onda Cero)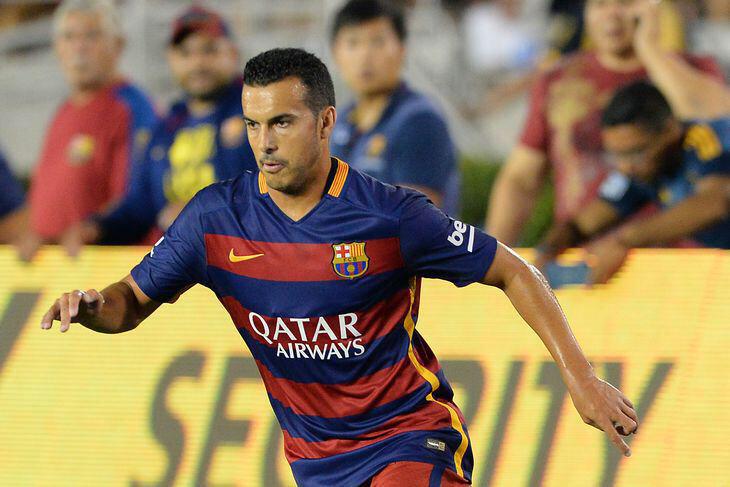 Bulgarian legend Hristo Stoichkov has pleaded with Barcelona winger Pedro to reject a move to Old Trafford this summer, claiming that Reds boss Louis Van Gaal will 'ruin him'.
Hristo Stoichkov, top-scorer at the 1994 World Cup where he led Bulgaria to a fourth place finish, scored 118 goals in 254 appearances during two spells with the Catalan giants.
But his second spell at Camp Nou was brought to a premature end by Louis van Gaal, following the Dutchman's appointment in 1997, a year after the prolific striker returned.
The former Ballon d'Or winner has on many occasions been outspoken about the current Manchester United boss branding him as scum and garbage.
Speaking to Onda Cero about Barcelona winger Pedro's reported move to Old Trafford, it is clear that the Bulgarian legend has given the 28-year-old Spaniard a word of warning.
"I would never be under the orders of van Gaal. He's mediocre. He destroyed Barça and is destroying Man Utd." Stoichkov said
"With what he has done to Valdés he has shown he is a bad person. Hopefully Pedro listens to me and doesn't leave."
Despite the comments from Hristo Stoichkov it has been widely reported that Pedro will make the move from Spain to Manchester in the next week after the player had informed the Spanish giants of his desire to move to the Premier League.
Barcelona boss Luis Enrique has already stated that despite wanting Pedro to stay at the club he would be willing to let the Spaniard leave. It has been reported that earlier this summer the club reduced the players buyout clause from €150million to €30million after recieving a request from Pedro himself.
Stoichkov on Onda Cero: "With what he has done to Valdés he has shown he is a bad person. Hopefully Pedro listens to me and doesn't leave."

— Jonas Giæver (@CheGiaevara) August 10, 2015
Gotta be honest, the amount of people who seemingly don't know who Hristo Stoichkov is making me a bit depressed. Shape up.

— Jonas Giæver (@CheGiaevara) August 10, 2015
Hristo Stoichkov is the guy wearing no.8. Left peg of doom. Fantastic player in his prime (thanks @MrStephenHowson ) https://t.co/4mELgpLTIo

— Jonas Giæver (@CheGiaevara) August 10, 2015
@CheGiaevara Rough translation from Bulgarian. Source: http://t.co/zSWY23itfc pic.twitter.com/kO35ZXzznt

— Yasen (@YasenMadridista) August 10, 2015
---