Arsenal will try to sign Russian forward Aleksandr Kokorin in January [Sun]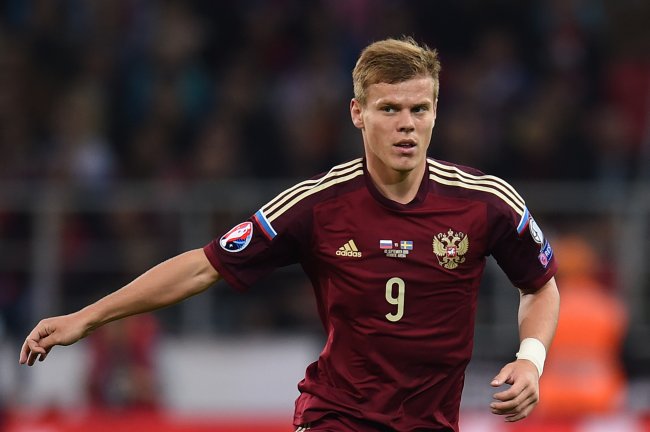 Fresh from winning 3-0 at Watford on Saturday, Gunners fans wake up on Sunday morning to find their club linked with a possible transfer this winter.
Dynamo Moscow forward Aleksandr Kokorin has been repeatedly linked with Arsenal in recent times, and the Sun today report that Arsene Wenger will table a £7 million bid for the Russian international in January.
The story will be music to the ears of Arsenal fans who are starting the believe their club could really challenge for the title this season.
The Gunners haven't won the Premier League since 2004.
On the Kokorin story, the Sun note that Arsenal are planning to launch their second attempt to land the 24-year-old.
We recently reported on a couple of articles in the Russian media in the past few weeks, which have confirmed that Arsenal did indeed table an offer for Kokorin in the summer.
Firstly, Russian website Sovsport published a quote from Dynamo Moscow manager Andrey Kobelev, who said:
There were substantial discussions on Kokorin, but it did not happen. We vetoed a loan. I believe that Alexander deserves more than a loan.
Secondly, Sportsdaily.ru have garnered quotes from Kokorin's agent Cyril Loginov, who has also confirmed Arsenal's previous interest in his client:
There was a proposal, it was examined and refused. If I am correctly informed – it was absolutely correctly refused.
Footage of Aleksandr Kokorin in action is below.
Advertisement
Why you need a VPN?
Cut chords:
Watch everything (Netflix, BBC iPlayer, Hulu) online using a VPN.
Unlock geoblocking:
A VPN gives you access to the best content from anywhere in the world.
Privacy & security:
A VPN keeps your information private, activity encrypted & data anonymous.
Just $6.67 a month + 3 months free!
---