Arsenal planning to offer Arsene Wenger a new four year deal until 2019 [Mirror]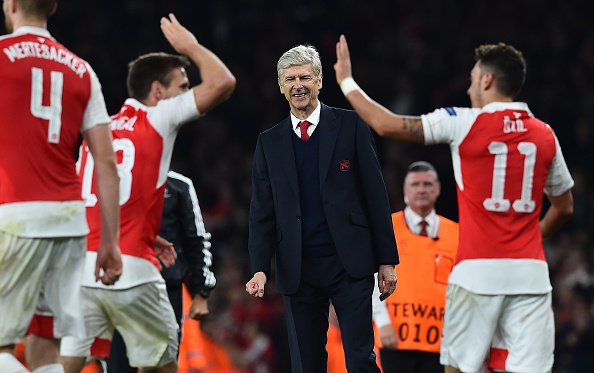 Are the Mirror just making things up as they go along?
Just a few days ago, on October 16th, the day after Arsenal held their annual general meeting with the club's shareholders, the Mirror splashed the back page of their paper with the claim that Arsene Wenger could be set to leave the Gunners by 2017.
According to John Cross, Wenger, after 19-years at the Gunners, is now set to leave the club in the next 19 months.
Wenger was thought to have laid out his career plans at Arsenal's AGM on Thursday, said the red-top, however what's important to note is that at no point did Wenger actually say he's quitting the club.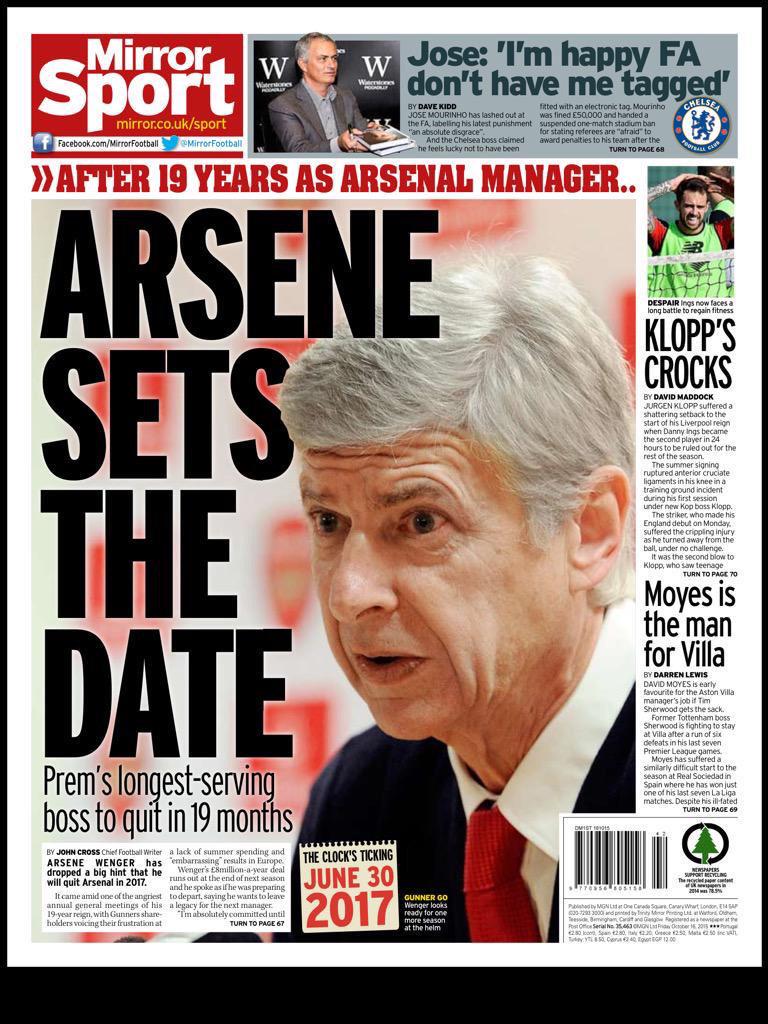 Fast forward to Sunday, and the Mirror's weekend edition has now claimed that Arsenal are planning to offer Wenger a new four year deal until 2019!
For the sake of good order, it needs pointing out that this weekend's article was written by Steve Stammers. With that said, the tabloid claim:
Arsene Wenger will be rewarded for taking Arsenal to the top of the Premier League by being handed a new contract that will keep him at the Emirates until 2019.
The club hierarchy are keen to keep Wenger and hand him a two-year extension to his current deal that runs out next season.
Objectively, the whole story sounds flimsy and kneejerky, coming on the same day that Arsenal went top after beating Everton 2-1.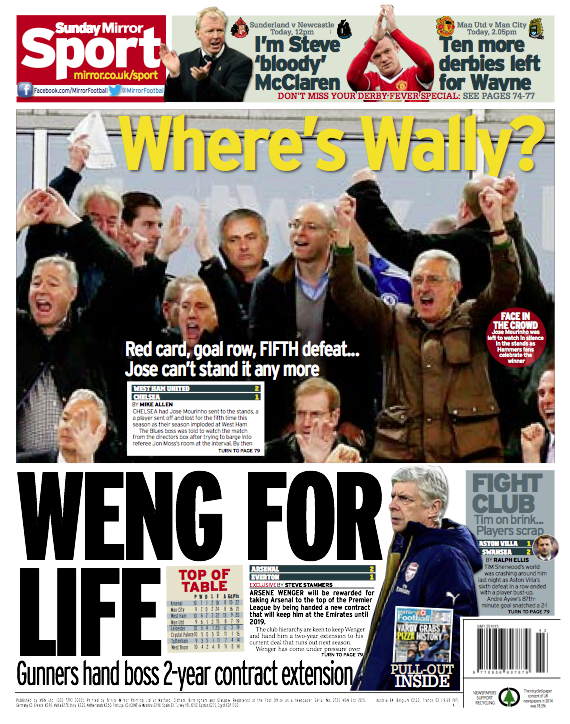 ---
GAMBLING CAN BE ADDICTIVE, PLEASE PLAY RESPONSIBLY