Alexandre Pato wants to join the EPL, he talks to Brazilians at Chelsea & Liverpool [Telegraph]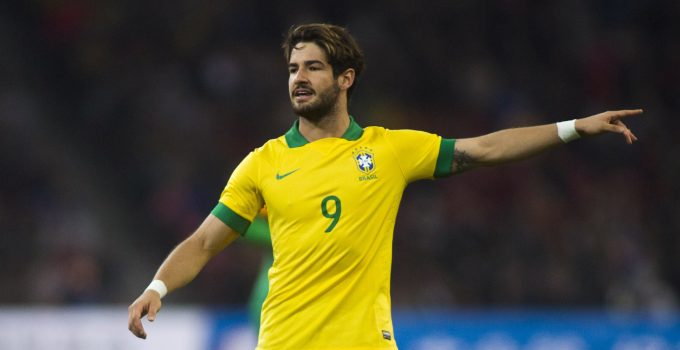 For months now football fans in England have been consuming content claiming that Alexandre Pato could be moving to the Premier League.
Pato's story is very well known.
Still only 26, the Brazilian striker had a brilliant season last year on loan with Sao Paulo from Corinthians to put himself back in the shop window.
Pato doesn't want to return to Corinthians in 2016, and with one year left on his contract, the Brazilian club are prepared to sell the striker at the right price. Corinthians are believed willing to accept €25 million.
Last week Pato was at Chelsea for the Champions League match against Porto.
So could he be moving to Stamford Bridge? Or could Pato instead join Tottenham, Liverpool or West Ham: just three of a long list of clubs linked to the forward in recent times.
Pato has now spoken to the Telegraph's Jason Burt about his future, and the best quotes from the footballer are as follows:
I would like to come to England because I think the championship [the Premier League] is the No1 in the world.
I want to write a new story in Europe, to make a new history. I want to come to win the championship and play again in the Champions League. I have dreams again. I want to create this new story, a good new story.
When I was getting injured so much, I spoke to my family and my manager and said: 'I need my body to recover.' The first thing I thought was that I needed to stay upright. When I went back to Brazil to play, after a few months, my body was perfect. Now, after three years playing there, my dreams have come and one day I think I will be coming back to Europe to write my new story.
I have spoken to Willian, [Roberto] Firmino, [Philippe] Coutinho and David Luiz before. I think Brazilian players can play here. You mix talent and intelligence and Brazilian players can play here.
This is my first interview in English, I have not had any lessons in English. Just talked to my friends. No lessons, maybe once I went to a class, just talking. Also using text messages on the phone.
See all the transfer news surrounding Alexandre Pato here.
---
GAMBLING CAN BE ADDICTIVE, PLEASE PLAY RESPONSIBLY