Aleksandr Kokorin's agent & Dynamo Moscow reveal details of an Arsenal bid [Sovsport]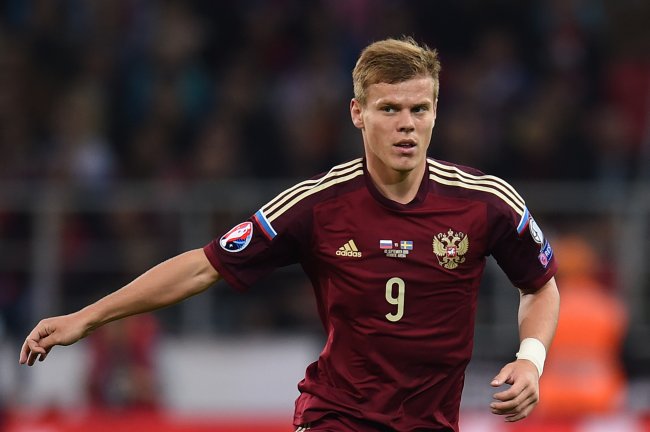 Back in the summer transfer window, one of the stories which hit the headlines in the final days in August was a rumour that Arsenal had tried to sign Aleksandr Kokorin from Dynamo Moscow.
According to the reports (which were lead by the Daily Star), Arsenal made a late bid in the window to land the 24-year-old Russian attacking midfielder/forward.
The reports claimed that PSG, Manchester United, Tottenham and Zenit St Petersburg were all sniffing around the Dynamo Moscow man, however Arsenal were the ones who actually made a move.
As we now know, that deal never happened, but was there any truth in the rumours from the get-go?
According to a couple of articles in the Russian media in the past few days, Arsenal did indeed table an offer for Kokorin in the summer.
Firstly, Russian website Sovsport published a quote from Dynamo Moscow manager Andrey Kobelev, who said:
There were substantial discussions on Kokorin, but it did not happen. We vetoed a loan. I believe that Alexander deserves more than a loan.
Secondly, Sportsdaily.ru have garnered quotes from Kokorin's agent Cyril Loginov, who has also confirmed Arsenal's previous interest in his client:
There was a proposal, it was examined and refused. If I am correctly informed – it was absolutely correctly refused.
Whether Arsenal will try to land the player again in January is anyone's guess.
[Credit to Sport Witness for translating the quotes.]
Advertisement
Why you need a VPN?
Cut chords:
Watch everything (Netflix, BBC iPlayer, Hulu) online using a VPN.
Unlock geoblocking:
A VPN gives you access to the best content from anywhere in the world.
Privacy & security:
A VPN keeps your information private, activity encrypted & data anonymous.
Just $6.67 a month + 3 months free!
---