Tomas Rosicky makes his Arsenal return in U21 match v Swansea (Official Video)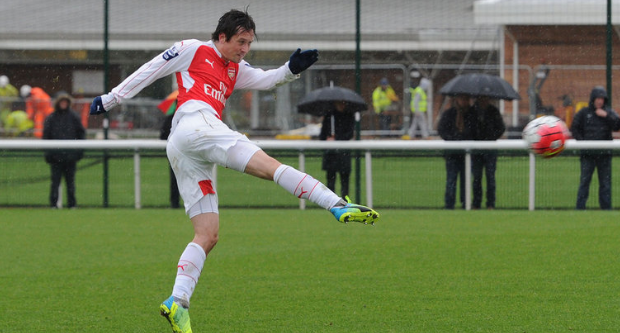 Arsenal midfielder Tomas Rosicky has been on sidelines since knee surgery in August, however the Czech Republic international has marked his return to action for the Gunners.
Rosicky managed 45 minutes in a 0-0 draw with Swansea U21s.
The 35-year-old tried to score on his comeback but he fired a half-volley over the crossbar in the 18th minute.
Related: Rant: Arsenal fan Claude wants Wenger gone in the summer after Chelsea defeat (Video)
Watch the official highlights from the match below.
Click here for more World Cup betting tips
---