That's a bit early: Erik Lamela already has his Christmas decorations up [Instagram]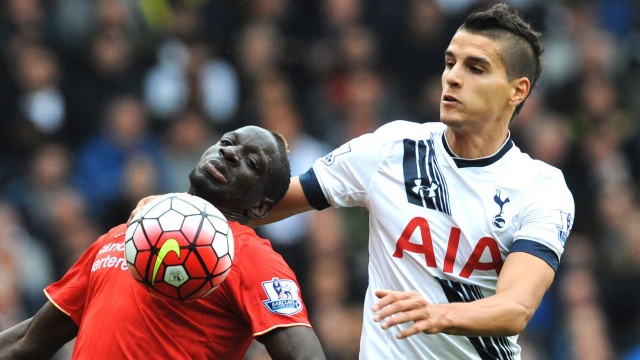 Tottenham midfielder Erik Lamela today showed the love to his mum on Instagram as he uploaded a sweet picture onto the social media site.
While the focus of the picture was supposed to be Coco alongside his mum, another sight caught people's attentions.
Lamela's mum had her hand rested on a table next to the wall, and the table was already kitted out for Christmas.
Draped with tinsel, a Father Christmas and even a mini Christmas tree, Lamela has amazing bought into the festive vibe and it's only October 18!
On the pitch, Tottenham's record signing was in action on Saturday in the 0-0 draw with Liverpool at White Hart Lane.
The Argentine struggled to make an impact against the Reds in what will go down as a disappointing game for the 23-year-old.
The 30 million pound signing often spent too long on the ball and failed to make his chances count against the Scousers.
Overall, however, Lamela has had a far greater influence on Tottenham this season compared to last, and hopes are still high he can become a significant player for Spurs in the months to come.
---