RUMOUR: Man United fans are calling up Ed Woodward's office demanding Di Maria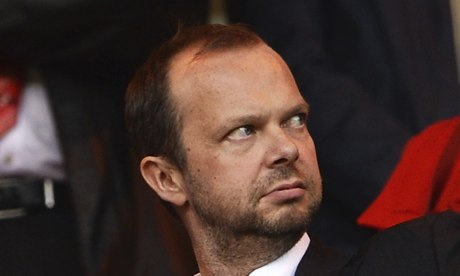 Rumours are flying around social media sites that some Manchester United fans are making Ed Woodward's life rather difficult on Thursday.
According to the storytellers, fans have somehow gotten hold of the phone number for the Man United's deal maker, and they are said to be calling up his office asking for the club to sign Angel Di Maria.
Whilst the rumour has plenty of holes in it to make it sound fabricated, the story is growing in noise from fans clearly wishing it to be true.
Below are some of the tweets spreading the Ed Woodward story, including his supposed work phone number.
Guys keep this number of #Woodward and try to call it tomorrow. 020 7484 1201 #MUFC HE has left a message that the no. Is no longer in use

— Marcelo Lopez (@AgentMarcelo) August 21, 2014
Fans calling Woodward's office at Manchester United to demand Di Maria, quite funny.

— Rafael Hernández (@RafaelH117) August 21, 2014
So apparently Ed Woodward's number is 020 7484 1201 – tempted to call long distance pretending to be Di Maria's agent.

— Simon (@SimonOverall) August 21, 2014
Grab a £35 Free Bet!
EXCLUSIVE OFFER: Get a 100% Bonus up to £35 Free!
Open a new account with TitanBet & Get a Welcome bonus Of Up To £35 Free!
---
GAMBLING CAN BE ADDICTIVE, PLEASE PLAY RESPONSIBLY