People have had plenty to say about the name of Wayne Rooney's newest son [Tweets]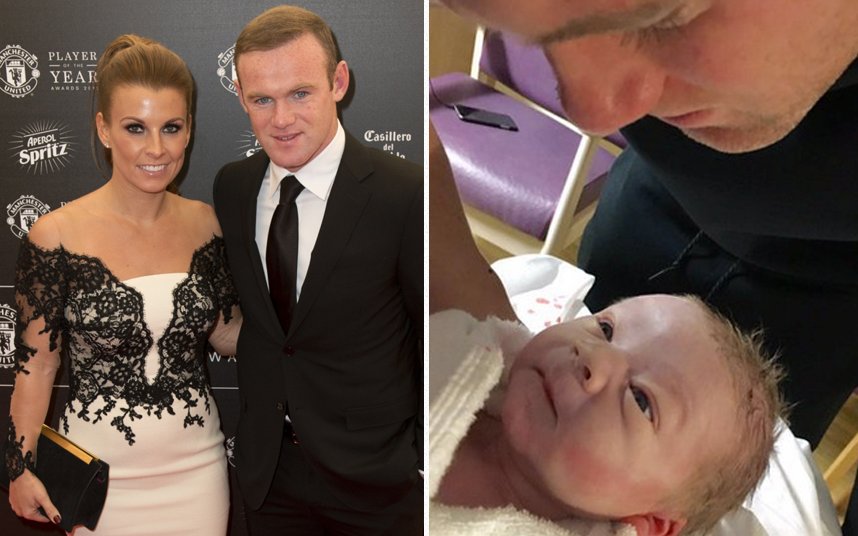 It's a great day for family Rooney.
The Rooneys are today five people strong after the birth of their third son, Kit Rooney.
The overjoyed couple have been sharing messages on social media with their followers, and the Man United striker has posted the first picture of his newborn online.
The Rooneys first two boys are called Kai and Klay.
Obviously there's a bit of K-thing going on here with the names. Are they trying to be the Kardashians?
That's captured the imagination of quite a few people on social media, and they've been coming up with some comedy quips about the name of Wayne and Colleen's third son.
Happily the jokes stay well clear of anything personally offensive.
On the pitch it was a rough weekend for Rooney as, after recently rediscovering he scoring touch, he could do nothing to stop a 1-0 home defeat against Southampton.
Below are the best tweets on the name of Wayne Rooney's newest son, Kit.
Wayne Rooney has a new son, Kit. A brother for Kai & Klay. Might be an idea not to get their initials tattooed on your arm though, Wazza.

— Paddy Power (@paddypower) January 25, 2016
Wayne Rooney has named his children. Kai, Klay and now Kit. Wayne Rooney now has a KKK. Wayne Rooney to Chelsea confirmed #itk

— Cartlon Cole (@_CarltonCole9) January 24, 2016
Rooney's done well to give his kids sensible names: Kai, Klay and Kit. KKK. Nothing the tabloids can do with that. Nothing at all.

— Rob Brown (@robbro7) January 24, 2016
Wayne Rooney receives a new kit – Kit Joseph Rooney. https://t.co/8QY6T21ZzT

— Rob Harris (@RobHarris) January 24, 2016
Rooney actually thought Kit would be a good name for his third son. His third, Kit. Does he look like this ? #mufc pic.twitter.com/8s0DEcCxVy

— All For United (@allforunited) January 25, 2016
Welcome to the world #KitRooney. Are you named after Knightrider, ex-Pompey defender Kit Symons, or your Dad's favourite set of clothing?

— Porphyro (@LustySpring) January 25, 2016
@WayneRooney Kit, like Knightrider. I kind of respect that. But only if the next one's called Streethawk.

— Nooruddean (@BeardedGenius) January 24, 2016
Wayne Rooney's third child is called Kit. He actually manufactured a third kit.

— Bastipopoulos (@AkriPasta) January 25, 2016
---