Man United legend Roy Keane comes under attack for saying Arsenal have a 'selfie culture' [Tweets]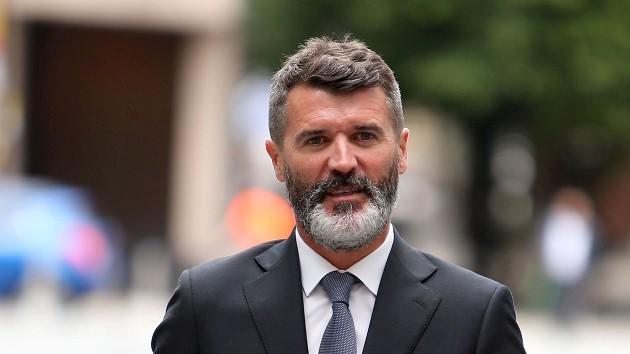 Arsenal fans are not happy with Roy Keane this Sunday.
One of the big stories on the back of the papers this weekend, is Roy Keane's assertion that Arsenal don't look capable of winning the Premier League because the Gunners have too many posers in their team.
Keane, the Man United legend, claimed that some Arsenal players suffer from a "selfie culture".
The fiery Irishman made the following remarks:
There's too many Arsenal players interested in selfies, I think, whatever they are. Instead of focusing on winning Premier League titles, it's all about how their bodies look, how their hair is, more so than winning football matches, which is the way things are going.
They've got good players, really good players, it's just one or two of their players are more interested in selfies and six-packs.
So is Keane right?
As Gunners fans prepare to take on Chelsea in the Community Shield at Wembley, plenty of their fans have turned to Twitter to explain why Keane is wrong in his analysis of Arsenal.
Moreover, the former Man United man is accused of cherry-picking a complaint against Arsenal, as players throughout the Premier League seem addicted to selfies.
After playing against Chelsea, Arsenal kick off their new campaign with a home match against West Ham next weekend.
Read the best tweets on Roy Keane's claim that Arsenal have too many posers below.
SAY CHEESE: Roy Keane couldn't help himself from being in this cheeky selfie. pic.twitter.com/rOFqCV6zM4

— Weekend Breakfast (@talkSPORTWSB) August 2, 2015
"My selfie is for Roy Keane, to show him I can be image conscious & still do my job better than him." – Arsene Wenger pic.twitter.com/Pbvw6GTWgi

— MailOnline Football (@MaiIFootball) August 2, 2015
CC: @richardajkeys "@Dirawn: Roy Keane is not that smart. I think Sir Alex said it once. pic.twitter.com/4c4pgm62lL"

— Johnny (@johnnyAristotle) August 2, 2015
Not surprised Roy Keane has spent his whole failed managerial career spewing gibberish than he was has a successful player.

— SQ (@SodiqAbiolaAFC) August 2, 2015
Roy Keane is at it again! Trouble with this guy, ask him a question and u get a straight answer. Bang out of order.

— John Ludden (@JOHNLUDDS) August 2, 2015
Roy Keane, trying to remind the world that he exists.

— EŃK (@OziLInstinct) August 2, 2015
Roy Keane is more interested in taking his dog for a walk than playing at a World Cup.

— Keenos (@KeenosAFC) August 2, 2015
Maybe Roy Keane isn't photogenic and has no six pacs.

— Chukwuebuka (@ebuka_akara) August 2, 2015
Roy Keane on why he is overlooking Arsenal as title contenders: "We hear the same thing with Arsenal ever year." pic.twitter.com/hpEYWg46ed

— Mourinholic (@Mourinholic) August 1, 2015
Roy Keane: "There's too many Arsenal players interested in selfies and six-packs." pic.twitter.com/ubKd0gGSDS

— Mourinholic (@Mourinholic) August 1, 2015
---