Is Eden Hazard looking a bit overweight for Chelsea? This picture suggests so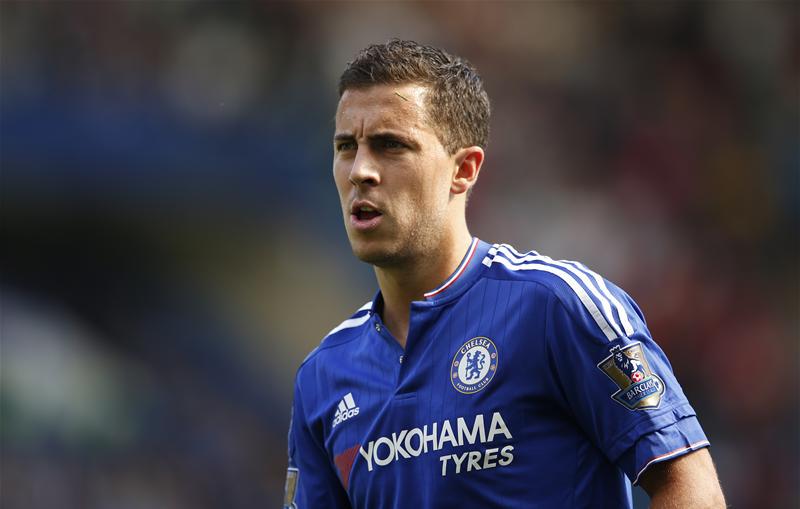 UPDATE: Apologies to all Chelsea fans! The picture at the bottom of the post has since been proven to be old.
I was duped. Apologies!
***
A picture went up on the Chelsea Reddit page on Saturday night which wasn't pretty viewing for all Eden Hazard fans.
There was a surprise at Stamford Bridge when Chelsea's XI were revealed for the Aston Villa game, as the Belgium playmaker was left out the side, while Pedro was given a starting role.
After scoring in consecutive games for Belgium, it was thought Hazard would be in the Chelsea first team, however Jose Mourinho had other ideas.
After the 2-0 win, Jose Mourinho was asked about Hazard's omission in his post match presser, and the Special One admitted that he dropped Hazard for tactical reasons.
In short, Mourinho accused Hazard of not working hard enough for the team.
Interestingly, last week the London Evening Standard claimed that there is a mutiny at Chelsea between the boss and his players, and one of the reasons Mourinho is now disliked is because he allegedly singles out players for criticism.
Be that as it may, on this occasion Mourinho may have had good reason to drop Hazard.
As can be seen on the picture below taken, Hazard appears to look a bit overweight.
Harsh? Maybe it's just a bad picture, but perhaps it's also pretty telling.
Why you need a VPN?
Cut chords:
Watch everything (Netflix, BBC iPlayer, Hulu) online using a VPN.
Unlock geoblocking:
A VPN gives you access to the best content from anywhere in the world.
Privacy & security:
A VPN keeps your information private, activity encrypted & data anonymous.
Just $6.67 a month + 3 months free!
---