Dani Alves accused of trolling Cristiano Ronaldo on Instagram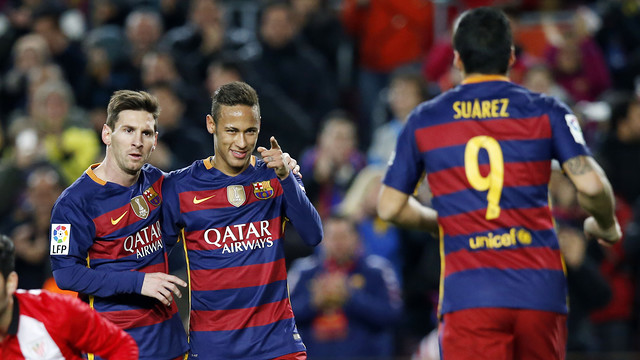 Spanish paper Mundo Deportivo have decided to interpret an Instagram update from Dani Alves to stoke up a new Barca v Real Madrid story.
It was a weekend of vast contrasts for the biggest two teams in Spain.
FC Barcelona, who are hoping to win back-to-back trebles this season, took another big step towards the title with a 2-1 home win over Sevilla.
As they collected three points, Real Madrid shot themselves in the foot.
In a match they had to win against city rivals Atletico, Real duly lost 1-0 at home.
The big storyline after the game centre on Cristiano Ronaldo, who suggested that if many of his teammates were on his level, Los Blancos would be in first place.
Following Barca's win, Dani Alves posted a group picture on his Instagram account from the locker room. According to MD, this picture was a thumb in the eye to Ronaldo.
Alves wrote the message "Vamos equipo", let's go team, which is thought a message contrasting Ronaldo's statement.
Moreover, Mundo Deportivo point out how the image showed the "unity" of Barca's squad, featuring regulars like Leo Messi, Neymar, Gerard Pique, Andres Iniesta, Javier Mascherano, Jordi Alba and Claudio Bravo, second tier players like Adriano, Mathieu and Munir, while Douglas and the injured Rafinha were also in the snap.
Storm in a teacup or an interesting insight?
---
GAMBLING CAN BE ADDICTIVE, PLEASE PLAY RESPONSIBLY