Cristiano Ronaldo posts an injury update on social media after Man City absence [Instagram]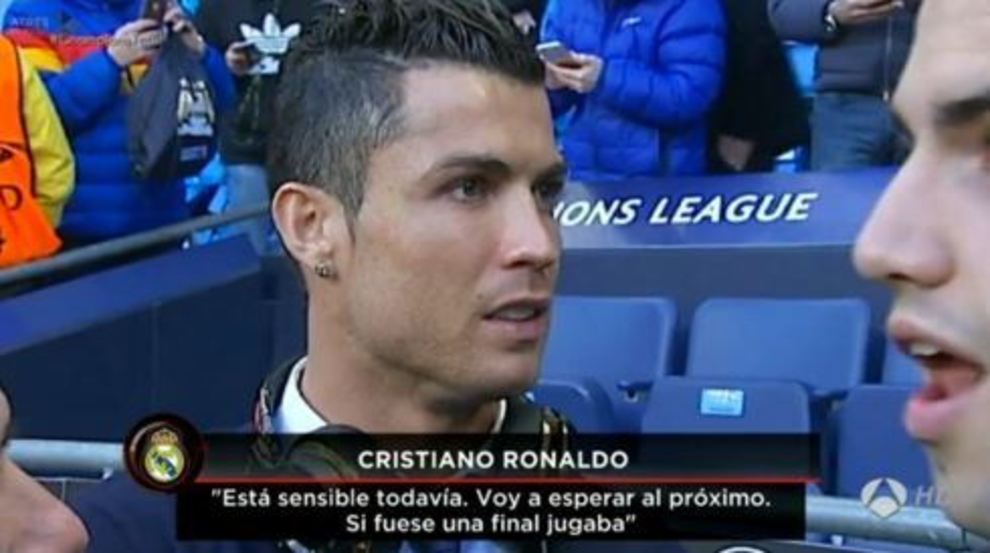 It was a case of no Cristiano Ronaldo and no goals at the Etihad Stadium on Tuesday night.
In the build up to Man City's Champions League semifinal with Real Madrid, the big news was that Ronaldo was out of the game with an injury.
The Portuguese superstar has been carrying a hamstring strain since last Wednesday night, and sat out the game against Rayo Vallecano at the weekend.
He was expected to be OK for tonight, but deemed it just too big of a risk.
As he told both English and Spanish TV, if it had been a final, he would have played, however manager Zinedine Zidane was more cautious with his comments after the match.
The French boss, who before the game said Ronaldo was "100% fit", told reporters he's "hopeful" the striker returns for the second leg.
After the match, Ronaldo used social media to post an optimistic injury update to his fans.
Also see: No Ronaldo, no party: Everyone complains about Man City v Real Madrid [Tweets]
---