Best jokes & memes on Ashley Cole's loner pose in an AS Roma team photo [Pictures]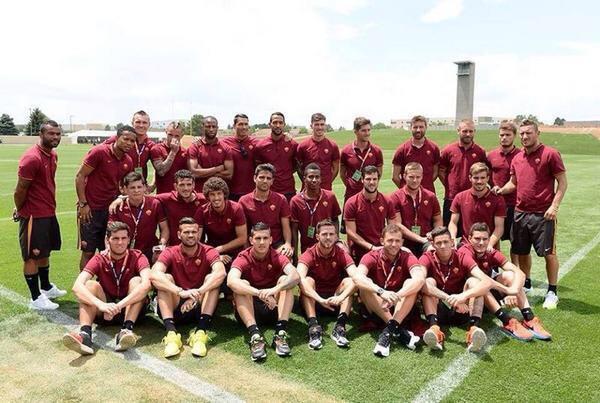 AS Roma published a team photo on Tuesday which instantly went viral.
The picture was taken during Roma's pre-season American tour, and the most eye-catching past of the picture was the body language of new signing Ashley Cole.
Cole, one of the few English players to choose to play abroad, appeared to reveal just how unintegrated he is at his new club, as the former Arsenal and Chelsea left-back stood alone on the left hand side of the image.
Ashley Cole's post has since provoked jokesters and meme makers into having fun with his stance, and the best pictures can be seen below.
Even Ashley Cole wants to know what Lukaku's tweet was implying! pic.twitter.com/KJBotQFZpC

— Paddy Power (@paddypower) July 30, 2014
Ashley Cole – forever lurking. pic.twitter.com/LA92KNVbTy

— Sunday League Footy (@SundayChants) July 30, 2014
The Roma players' average positions from the United game speaks volumes about Ashley Cole's squad integration. pic.twitter.com/DQIqWZSwzT

— Alwyn Payne (@AlwynPayne) July 30, 2014
Ashley Cole taking in some golf… pic.twitter.com/Yeyaq3jiC9

— Paddy Power (@paddypower) July 29, 2014
Ashley's made some friends #IsAllHeWantsAreFriends #LurkingAshley pic.twitter.com/OoFRuvo5wE

— Lurking Ashley Cole (@LurkingAshley) July 29, 2014
Ashley lurking at the boxing #LurkingAshley pic.twitter.com/ZHLA1bSnhW

— Lurking Ashley Cole (@LurkingAshley) July 29, 2014
---