Benfica's Franco Jara crashed his Mustang into a tree. Car totalled, player lucky to be OK [Pictures]
Benfica's Franco Jara is a lucky man this week.
The 26-year-old striker wrecked his black Mustang on Wednesday when he lost control of his vehicle and drove it straight into a tree.
The Argentine striker, who has a history of being in car accidents, was driving alone when the incident happened in the middle of the day.
According to reports, Jara was driving towards Lisbon at the time of the accident, while it's noticeable the cause of the accident has been kept privileged so far.
Aside from smashing into a tree, Jara also took out an electricity pylon with his Mustang, while the car was left completely undriveable. 
As for the driver, Jara was taken to hospital as a precaution, however reports later confirmed the footballer emerged unscathed.
See pictures of Franco Jara's car after it slammed into a tree below.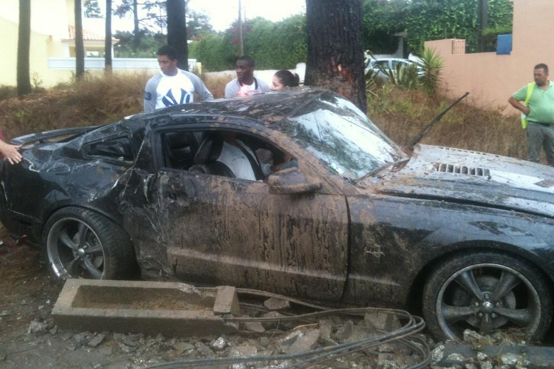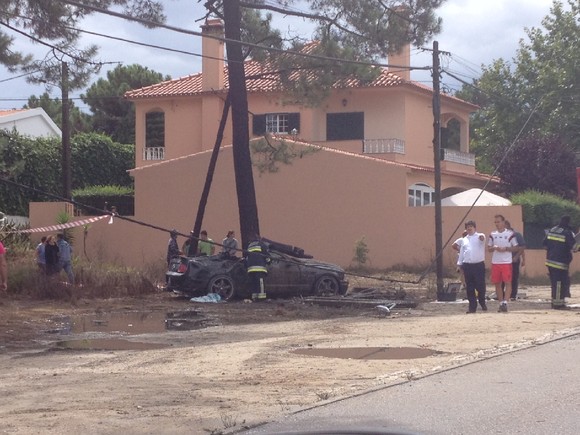 ---