Bayern Munich's Christmas party was so weird, had freak entertainment [Video & Pictures]
Whoever planned Bayern Munich's 2014 Christmas party appeared to do so while on LSD.
Bayern held their annual bash over the weekend, and the early pictures and video coming out of the event have shown it was a completely bizarre evening.
Pep Guardiola and his squad were entertained by a variety of freaky acts, including one man with a leaf blower and another guy who appeared trapped in a big orange balloon.
By the looks on the faces of some of Bayern's squad, they found the event as bizarre as it seemed.
See pictures and a video from Bayern Munich's whacky Christmas party above and below.
Southampton v Man Utd – SPECIAL OFFER!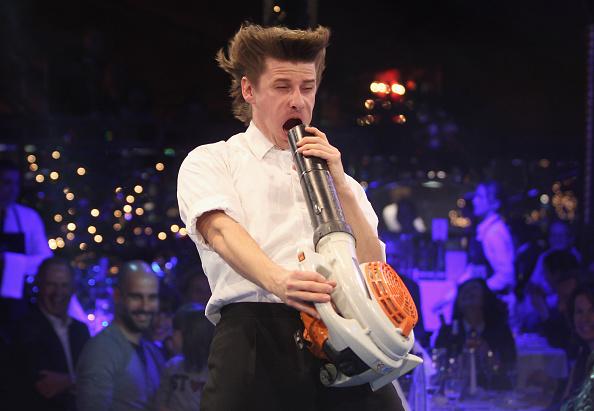 ---