Arsenal's Alexis Sanchez scolds Uruguay for being 'bad winners' v Chile [Instagram]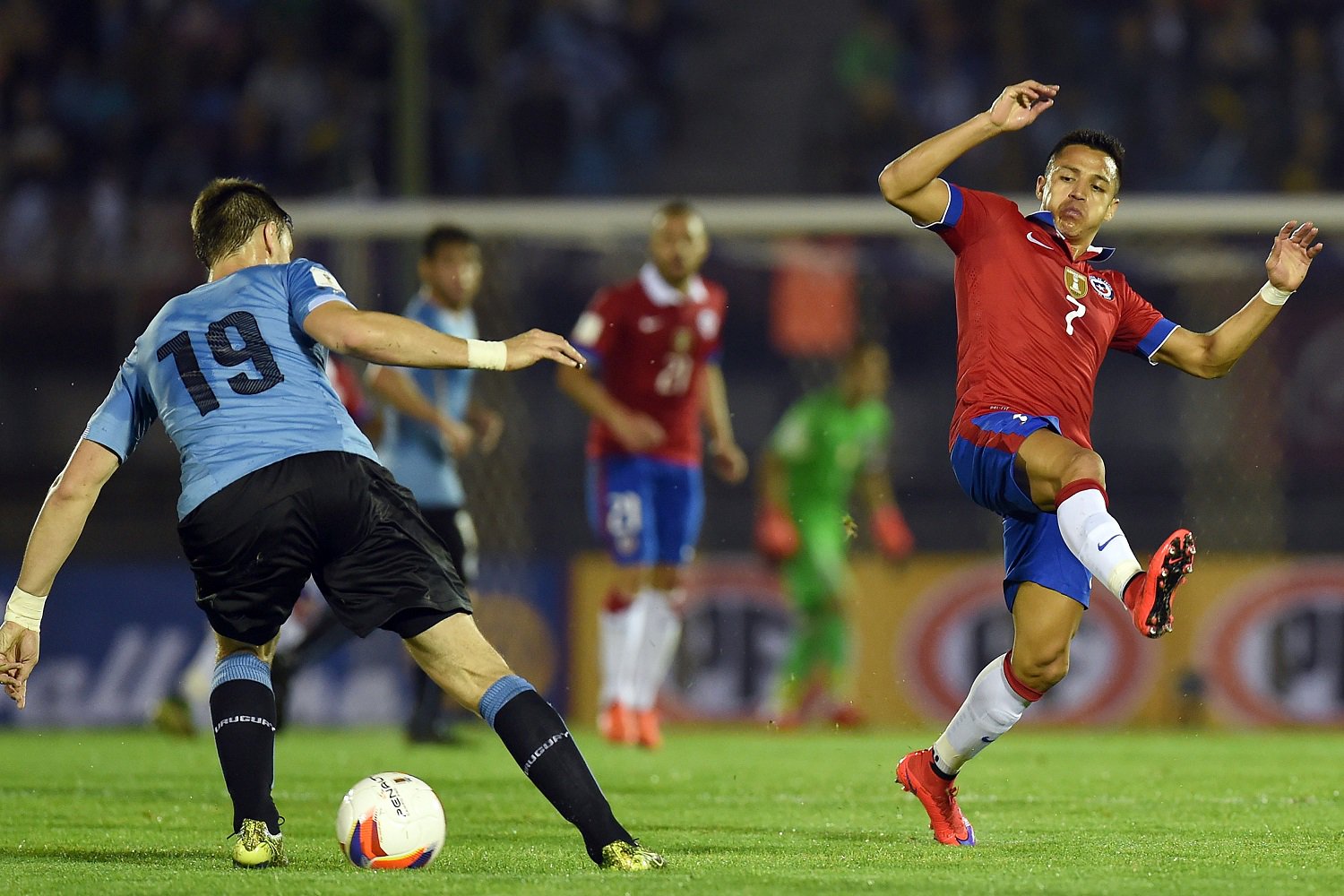 Arsenal fans are currently clicking refresh on their websites of choice searching for some news on Alexis Sanchez.
The past couple of days have seen mixed reports come out from South America on the fitness of the Gunners star. It was originally claimed that Alexis could miss last night's World Cup qualifier against Uruguay as he had "low energy".
Sanchez took to Instagram to refute those reports directly, and yesterday the Arsenal man played the entire 90 minutes as Chile were beaten 3-0 in Montevideo.
So will Alexis be ready to go again on Saturday for Arsenal's tough trip to West Brom? Right now no one is too sure.
That said, the Chilean star showed a feisty spirit on Instagram after the defeat to Uruguay: a result which the victors believed was just retribution for what happened at the Copa America, when Gonzalo Jara provoked Edinson Cavani's dismissal with a shameful anal probe.
According to Alexis, Uruguay are bad winners. He wrote:
You need to know how to win and how to lose and I speak when I win and when I lose. But what annoys me about past and present and other Uruguayan players .. is that they speak without acknowledging that they've lost.
Today we lost and I congratulate them … it's goodbye from the champions of the Americas.
Sanchez posted the message alongside a photo of Chile winning the Copa America.
Who is being emotional now?
---