Owen Hargreaves doesn't realise he's live on TV, slags off LVG's tactics pre match v Wolfsburg (video)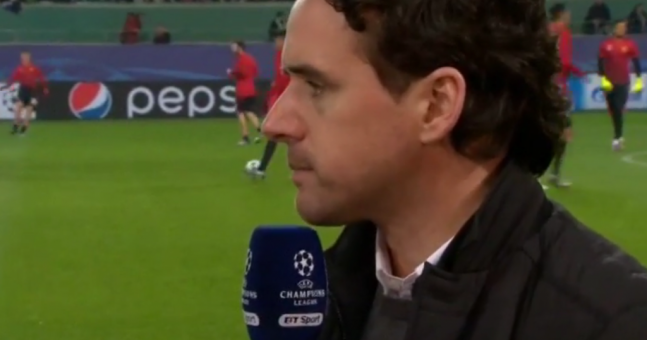 Former Man United midfielder turned BT Sport pundit Owen Hargreaves, has been caught out last night on live TV, doing what most United fans were doing on their sofa's last night, complaining about Louis Van Gaal's tactics.
The ex England international did not realise he was live on TV, as he was waiting pitchside to discuss United's forthcoming match up against Wolfsburg on Tuesday night.
As the camera focuses on Hargreaves, you can clearly hear the pundit blast Louis Van Gaal for his decision to leave Michael Carrick on the bench for such a crucial tie.
Whilst Hargreaves was not the only one to point the blame at the Dutchman for United's Champions League exit, he probably didn't want to do it whilst he was caught off guard.
Watch the comments below.
Owen Hargreaves doesn't realise he's live on BT – and he isn't happy with van Gaal's tactics. #MUFC https://t.co/47w9TWKuD0

— Flock of SeaGullits (@SeaGullitsFlock) December 8, 2015
Click here for more World Cup betting tips
---