Jamie Vardy upsets the FA with his new Leicester contract [Papers]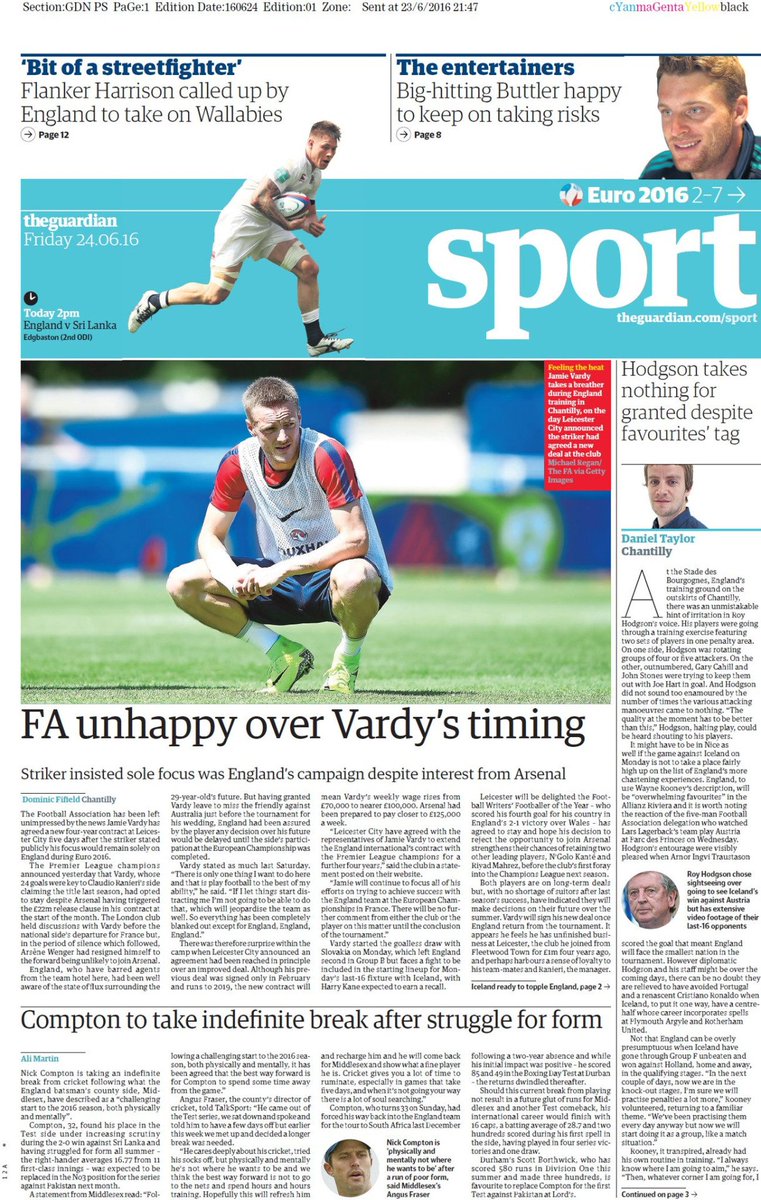 Jamie Vardy upsets the FA
So what happened to keeping his mouth shut until the end of the Euros?
Why did Jamie Vardy's camp make it public knowledge that they'd wait until England exited France, only to backtrack on Thursday announcing the striker has agreed a new four year contract with Leicester?
In fact, Vardy said this just last Saturday:
There is only one thing I want to do here and that is play football to the best of my ability. 
If I let things start distracting me I'm not going to be able to do that, which will jeopardise the team as well. So everything has been completely blanked out except for England, England, England.
Those issues are raised in the papers on Friday, as the Football Association publicly react to the news Vardy isn't going to Arsenal but rather he's staying on at Leicester for the long term.
Yesterday it was confirmed that Vardy had signed a new four year deal with the Foxes.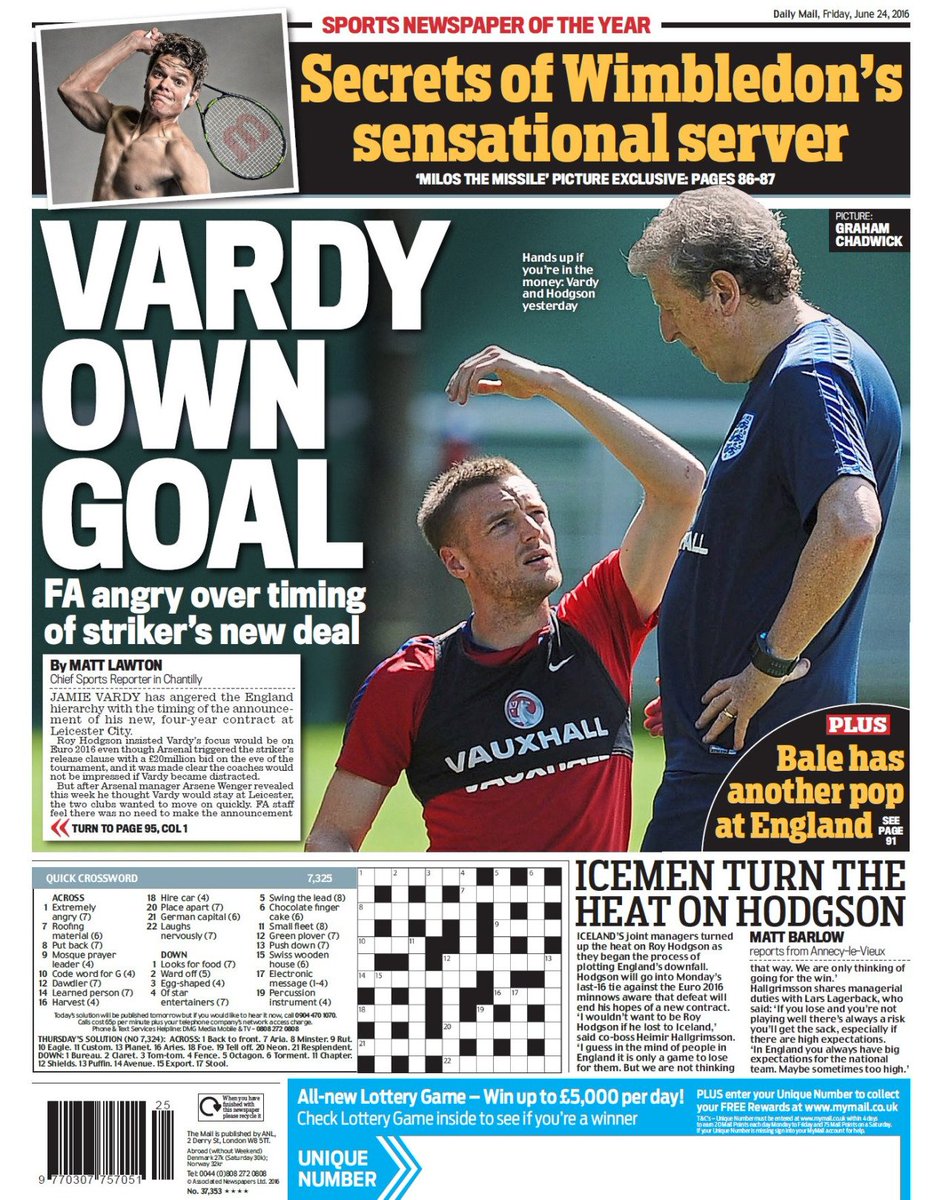 FA are pissed
As reported in the Guardian:
The Football Association has been left unimpressed by the news Jamie Vardy has agreed a new four-year contract at Leicester City five days after the striker stated publicly his focus would remain solely on England during Euro 2016.
But will Vardy's new contract mean his place in the England XI is under threat? The Times report:
Although Hodgson is said to be sanguine about the matter and will not let it influence his selection plans for Monday's meeting with Iceland, others at the FA feel Vardy has been indulged by the manager, particularly as he was given four days off and excused playing in a friendly against Australia last month so that he could get married.
---
GAMBLING CAN BE ADDICTIVE, PLEASE PLAY RESPONSIBLY