Cristiano Ronaldo uploads a warped video of his face on Instagram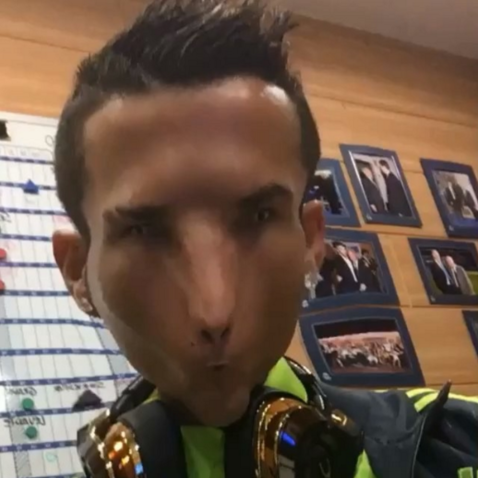 Cristiano Ronaldo appears to be in happy spirits today.
The Real Madrid star is due to be in action tonight when Los Blancos play host to Espanyol at the Santiago Bernabeu.
Real will be looking for three points after Barca beat Atletico Madrid 2-1 last night.
Before the match Cristiano has been updating his social media accounts, and the superstar has posted a bizarre warped video onto Instagram.
The footballers even laughed at himself in his message.
Watch the clip below.
---