Who's the boss: Liverpool's Jurgen Klopp slaps a bemused Jordon Ibe in the face after Spurs game (video)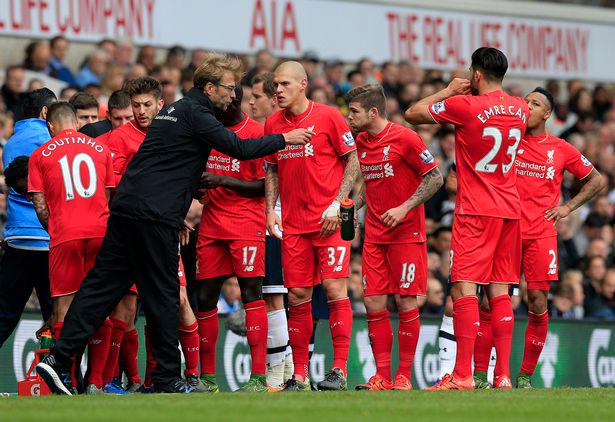 Newly appointed Liverpool manager Jurgen Klopp has certainly made an impression on his players in one form or another.
The 48-year-old German took charge of his first game as reds boss on Saturday, as a well drilled Liverpool side held an inform Spurs team to a 0-0 draw at White Hart Lane.
The manner in which the Merseyside Club perfromed during the duration of the ninety minutes in North London suggests the players are responding well to their manager, but maybe we can't say that about all the players at Anfield.
After the full time whistle Jurgen Klopp went to congratulate his players for their collective performance, slapping Liverpool youngster Jordon Ibe in the face for a job well done. The slap in the face did seem to be a bit harder then you would have expected, and what followed was a death scare by Jordon Ibe at his new coach.
That's certainly one way of showing your players who the boss is.
That slap by Klopp haha pic.twitter.com/qnHDxuHbn6

— LFCMostar (@LFCMostar) October 17, 2015
---