Sao Paulo goalkeeper Rogerio Ceni (42) nets his 131st goal for the club in 3-0 win (Video)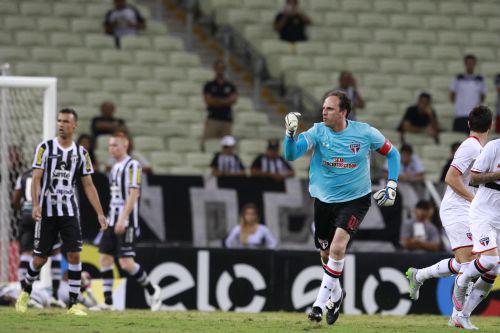 Brazilian goalkeeper Rogerio Ceni is an absolute hero.
The 42-year-old stopper last night scored his 131st professional goal for Sao Paulo in a 3-0 over Ceará in the Copa do Brasil.
With the scores level, Sao Paulo won a penalty and the veteran goalkeeper strolled up the pitch before slotting the ball perfectly into the bottom corner.
Legendary keeper Rogerio Ceni joined Sao Paulo all the way back in 1990 and is showing no signs of retirement. Watch his goal from last night here.
Best football betting tips & free bet offers
Click here for more Premier League betting tips
---