Plenty of Roy Hodgson joke vine videos do the rounds during England 5 – San Marino 0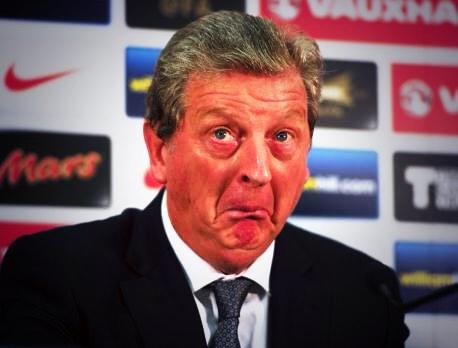 On a night like this, England manager Roy Hodgson is on a hiding to nothing.
Woy is not very popular at all in England, with many wondering why Hodgson is still in charge after pretty woeful tournament displays at Euro 2012 and at the World Cup.
England's performance in the summer just gone was their worst ever at a World Cup and Hodgson should count himself lucky that he is still in a job.
You can be sure pretty much any other manager in international football would have received their P45 with a similar showing.
As a laughing stock in England, the Vine videos below were being spread on Twitter by plenty of accounts and should amuse you…
Physically Roy Hodgson is in #Wembley, but emotionally, he's a world away. https://t.co/Uncy7ghs3X

— KICKTV (@KICKTV) October 9, 2014
You start singing the words, and then realise it's not that song: https://t.co/iASdhH1eM7

— Paddy Power (@paddypower) October 9, 2014
When my number comes in on roulette… https://t.co/nCGAS6a27V

— BenchWarmers (@BenchWarmersCOM) October 9, 2014
Roy Hodgson 0-100 real quick! @TheLadBible @TSBible @Joe_weller_ https://t.co/T0kfxuzq6t

— LUKE GRIFFITHS (@LukeGriffiths4_) October 9, 2014
Roy Hodgson's reaction to the Rooney penalty http://t.co/uCJdMAx6hq

— Football Vines (@FootballVines) October 9, 2014
https://t.co/34afCVY5dU So many good Hodgson vines, this is a personal favourite.

— Ross McCutcheon (@Ross_McCutcheon) October 9, 2014
.@vonstrenginho's best one yet? https://t.co/cFJzyiaG4w

— TheLADBible (@TheLadBible) October 9, 2014
When your ex walks in the pub and blanks you https://t.co/0qrzAlH689

— TheLADBible (@TheLadBible) October 9, 2014
EXCLUSIVE OFFER: Back Wales to beat Bosnia at amazing 6/1 odds!!
Why you need a VPN?
Cut chords:
Watch everything (Netflix, BBC iPlayer, Hulu) online using a VPN.
Unlock geoblocking:
A VPN gives you access to the best content from anywhere in the world.
Privacy & security:
A VPN keeps your information private, activity encrypted & data anonymous.
Just $6.67 a month + 3 months free!
Best football betting tips & free bet offers
Click here for more Premier League betting tips
---