Jose Mourinho claims Chelsea were much better than Man City in 2nd half of 3-0 loss (Video)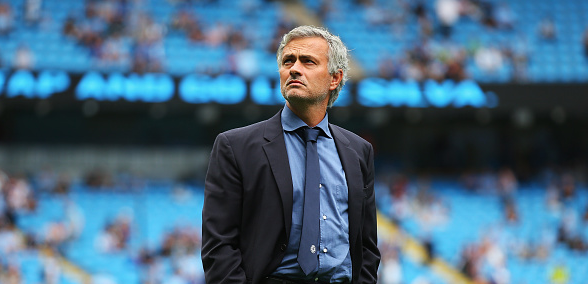 Chelsea were completely outplayed by rivals Manchester City in a 3-0 defeat at the Etihad on Sunday afternoon.
Speaking after the game, (a slightly delusional) Jose Mourinho claimed that Chelsea were the much better team in the second half.
Manchester City won the second half 2-0 thanks to goals from Vincent Kompany and Fernandinho whilst Jose Mourinho described the 3-0 as a "completely fake result".
Chelsea have taken just one point from the opening six on offer and Mourinho was the butt of plenty of jokes at full time today.
Watch his post-match interview below.
---