Effortlessly cool: Ex Man United star David Beckham catches ball at Wimbledon [Video]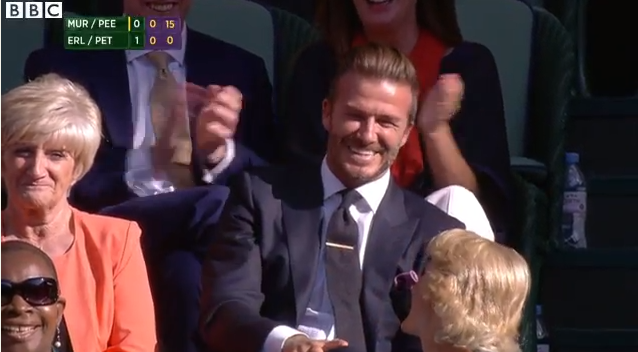 As if there's anything this handsome man can't do….
Former Manchester United, Real Madrid, AC Milan, PSG and LA Galaxy star David Beckham attended Wimbledon again yesterday – this time with his mother – and earned applause from the crowd during a doubles match.
Having retired in 2013, the legendary English midfielder caught the ball after a stray shot sent the tennis ball looping into the Court One crowd.
David Beckham, a little embarrassed by his ridiculous levels of awesomeness, is effortlessly cool. Watch the video below.
Best football betting tips & free bet offers
Click here for more Premier League betting tips
---