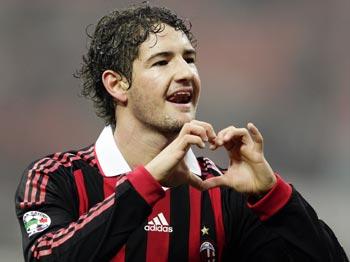 Something strange happened in the last few days days of world football as goalies all over the planet started dropping unbelievable clangers.
Could it be coincidence? Did a strange virus only infect those of the gloved-kind? Or could their be a more sinister reason, like goalies looking for cheeky royalty fees for those awful dodgy goalie videos which crap parents by their kids for Christmas after doing their holiday shopping in Tesco Express?
Let's test the evidence.
Over in Belgium, Roeselare keeper Jurgen Sierens rolled out the full Christmas works by entertaining the crowd with a classic "it's behind you!" routine in the match with Anderlecht on Saturday. Having saved Mbark Boussoufa's initial shot, Sierens managed to lose the ball between his legs, only to be left with eyes wide open as if someone had mugged him off in broad daylight, and concluding with the age-old comedy sketch of inadvertently knocking the ball over the line in his daze.
Earlier in the week, during the international snooze-fest, one light moment arrived during the Germany-Ivory Coast friendly. The butt of the joke on this occasion was German keeper Manuel Nueur, who managed to get his angles all wrong to gift Emmanuel Eboue the luckiest goal of his career. The Arsenal man failed to see the funny side though, as his was more worried about making sure he could breathe having been knocked out in the process.
Nipping off on a tangent, Emmanuel Eboue turned up in another comical video over the weekend sent to us by the people at footyfactor.com. After tonking Wolves on Saturday, Chelsea striker Didier Drogba hosted a charity event at London's Dorchester Hotel where Eboue was in attendance alongside music artist Akon. All three were mainstays on the dance-floor, and footage of the trio Showing off their fancy footwork can be seen here.
But the clanger of all clangers was left to Spartak Moscow's Soslan Dzhanaev, whose error was so bad it cost his team the title.
In the penultimate round of matches in the Russian Premier League last weekend, leaders Rubin Kazan hosted to Zenit while, four points back, Spartak faced local rivals CSKA in the Moscow derby. The match was a see-saw affair, Spartak's Welliton eventually making it 2-2 in the 68th minute, with the hosts knowing that they needed a win to ensure championship race went to the final round of the season. But in the 88th minute home keeper Soslan Dzhanaev had a complete brain-freeze in the blizzard, allowing Tomas Necid's speculative 25-yard shot slip through his icy fingers, and flushing his team's hopes down the toilet with it. Ouch!
In a quick attempt to lighten the mood, the quirkiest image of a keeper this week had to be Panathinaikos goalie Alexandros Tzorvas tackling a dog before his team's match with Tripoli Asteras.
Onto the list, and it's a good one.
Straight out the gate, goals 1 and 2 are a couple of long range dippers, goal three is a fantastic volley, while goal four is a tremendous solo effort.
Rockets come raining in with goals 5 and 6, excellent build up play is rewarded with an even better strike at goal 7, and Italian finesse is oozed by goal 8.
That leaves a cute chip in position 9, quickly followed by a thunderbolt at number 10, rounded off with a glorious free-kick at goal 11.
As always, all we ask is that you sit back and enjoy!
1. Valerio Carboni (Isola Liri v Scafatese, Nov. 15, 2009)
2. Dario Gandin (Independiente v Banfield, Nov. 21, 2009)
3. Michael Fink (Besiktas v Fenerbahce, Nov. 21, 2009)
4. Saidi Ntibazonkiza (NAC Breda v NEC Nijmegen, Nov. 21, 2009) (0.37 minutes in)
5. Florent Malouda (Chelsea v Wolves, Nov. 21, 2009)
6. Darren Fletcher (Manchester United v Everton, Nov. 21, 2009)
7. Alexandre Pato (AC Milan v Cagliari, Nov. 22, 2009)
8. Francesco Totti (Roma v Bari, Nov. 22, 2009)
9. David Albelda (Osasuna v Valencia, Nov. 22, 2009)
10. Carlos Marchena (Osasuna v Valencia, Nov. 22, 2009)
11. Chris Kirkland og (aka David Bentley) (Tottenham v Wigan, Nov. 22, 2009) (second from last goal)
***
Narrowly missing the list were goals from Antar Yahia, Alexander Frei, Neymar, Marko Pantelic, Ibrahim Afellay, David Dunn and Robbie Williams.
---